Woke Bud Light Doubles Down on Stupid – Outrages Americans Even More with Shocking "Party"
What's Happening:
By now, you probably know all about how Bud Light betrayed millions of customers by joining sides over the transgender movement. The company partnered with a transgender personality, sparking a boycott that has cost them billions.
Its parent company tried to paper over the fiasco, but has refused to publicly apologize. It seems Anheuser-Busch is more concerned with its woke credit score than respecting Americans. But even though they are poised to lose billions more, Bud Light forged ahead with more shocking plans.
From Breitbart:
Bud Light will be reportedly sponsoring an all-ages drag party despite the brand's downturn in the marketplace after partnering with transgender TikTok star Dylan Mulvaney.

The "all-ages Pride event" will reportedly happen in Flagstaff, Arizona. Titled "Pride of the Pines," the event will include drag queens and other LGBTQ-themed performances. According to Fox News, the event lists Bud Light as one of its corporate sponsors and is even featured prominently on one of the posters. It will take place on June 17.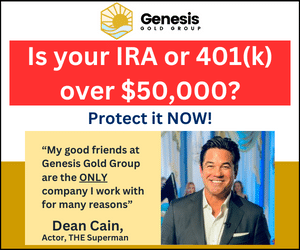 Tell me again how the left isn't trying to groom children? It looks like Bud Light learned nothing from its boycott and the devastating boycott hurting Target. Because it is co-sponsoring a "Pride" event that will feature drag queens and gay/transgender performances.
Oh, and did we tell you this was an "all ages" event, which means they are encouraging children to attend?
Pushing transgender and gay ideology onto children is what brought Target to the brink of ruin. But Bud Light saw how Americans were shutting down the retail chain and said, "Hold my beer." After outraging millions of customers by endorsing Dylan Mulvaney, Bud Light is spending money so drag queens can dance in front of children.
Are there really words to describe this level of stupidity? Across America, parents and lawmakers are pushing back against the woke left's agenda of targeting children. Republican state leaders have even passed laws banning drag performances for children.
Yet Bud Light seems determined to upset as many Americans as possible. I wouldn't be surprised if Democrat voters will be upset by this.
I guess we'll see how badly they'll suffer after this "Pride" night.
Key Takeaways:
Bud Light is co-sponsoring an "all-ages" drag queen and "Pride" event.
This comes after the company lost billions due to partnering with a transgender.
American parents are pushing back against the woke left's attempts at grooming children.
Source: Breitbart