Here's Trump's Official Reply To The Midterm Results – It's NOT What Anyone Expected
The votes for the 2018 midterms have been counted and the American people have spoken.
The Left insisted for months that the midterms would be a major loss for the President, but election night was actually a huge WIN for the GOP.
Republicans made unprecedented gains in the Senate, not only keeping the majority but adding an additional three seats.
The President pointed out that there's only been 5 times in the last 105 years that an incumbent President has won seats in the Senate in an off year election.
So much for the Blue Wave!
But the GOP did take some hits in the House, and lost 27 seats, giving Democrats control once again. It's a slight majority, but still.
So, Trump was going to be upset and saddened by this loss, right?
Nope.
From Breitbart:
"President Donald Trump described the results of Tuesday's midterm elections as the best possible outcome for the country on Wednesday morning…

…noting that a slim Democratic majority in the U.S. House would make it easier for him to achieve deals on big issues.
Speaking to the press from the East Room of the White House, Trump added that a slim Republican majority would have given small dissenting factions the ability to stop the legislative process."
President Trump truly believes that a Democrat-controlled House is better than a House controlled by a slim Republican majority.
He further elaborated by saying:
"It really could be a beautiful, bipartisan type of situation.

If we won by one or two or three or four or five, that wouldn't happen, and the closer it is, the worse it is.

This way, they'll come to me, we'll negotiate, maybe we'll make a deal, maybe we won't, that's possible."
Trump added that they actually "have a lot of things in common," including infrastructure and health care goals.
And believe it or not, Nancy Pelosi agreed that the two sides would have to "work together" to get things done in the future.
Wow … was the real Midterms winner a long-lost thing called Common Sense?
Of course, we have difficulty believing Democrats will compromise on ANYTHING, as they've done nothing but obstruct and cause problems for the last few years.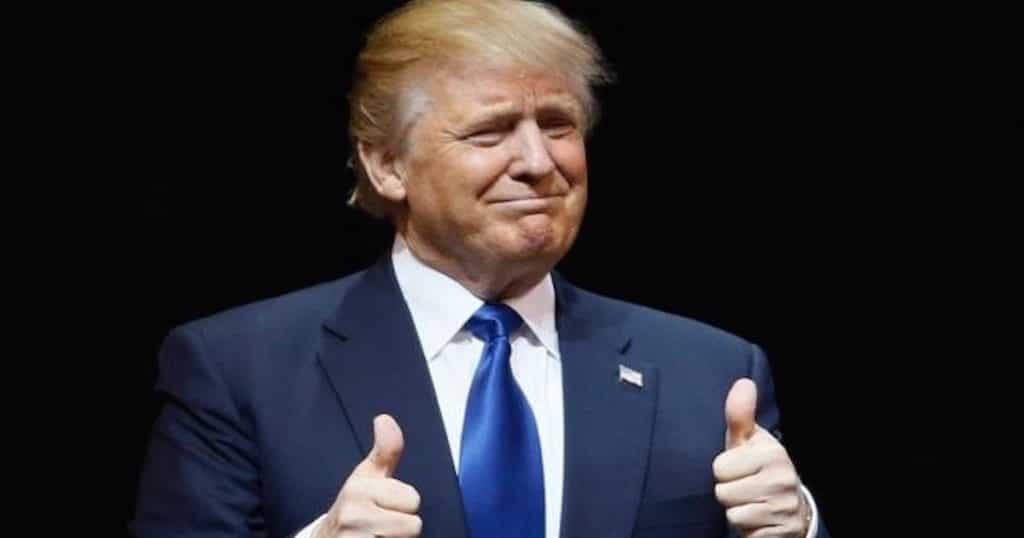 But everyone certainly seems to be saying the right things, so maybe there's hope.
And by the way, for some perspective, Bill Clinton lost 53 House seats in the 1994 midterm elections, while Barack Obama lost 63 House seats in 2010.
In comparison, the President is doing extremely well, and he will keep making America great by working with all the new Republicans heading to Washington D.C.
Maybe this whole thing is a win-win for America…?
Source: Breitbart