BOOM – Trump's New English-Speaking Rule Rocks Migrants
Democrats hate Trump simply because he's against illegal immigration.
And yet, he has made it very clear that he supports legal immigration; people who come here and work hard to help support our country.
Who wouldn't want people like that?
However, Democrats have fought to increase the number of illegals and migrants that enter our country.
Why?
To get their votes, of course. These poor immigrants are being used, plain and simple … and we're being overrun.
Thankfully, though, Trump's latest policy change is making sure only the best and brightest come to our shores…
From Breitbart:
"Federal officials will likely reject legal migrants' requests for visas or green cards if they cannot speak English…
…says a draft regulation from President Donald Trump's Department of Homeland Security."
It makes perfect sense, doesn't it? This makes sense, too:
"People with the lowest English speaking ability tend to have the lowest employment rate, lowest rate of full-time employment, and lowest median earnings…"
People who cannot speak English are also more likely to rely on welfare, the draft says. Surprise, surprise.
But again, make no mistake: Democrats want migrants like this, because they can't speak English or earn high wages.
Democrats and many other politicians bow to companies that want to hire low-skilled laborers. They get away with paying them terrible wages.
These migrants also rely on welfare and other government benefits; benefits the left is all too happy to give them (thus increasing spending and expanding the size of the government).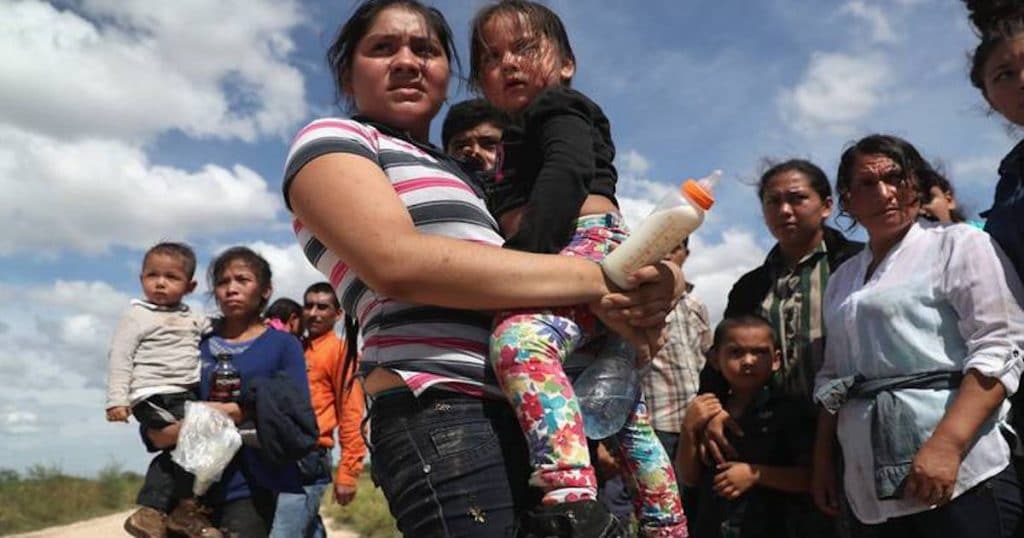 But there is another reason why Democrats want non-English speakers … they're easier to manipulate.
Someone that can't speak English can't learn about our freedoms and values. They are more likely, in the future, to support politicians that want to strip our freedoms from us.
Immigrants who come to American should assimilate to our culture. They must embrace our freedoms, plain and simple.
We want good people to come here. But they need to embrace our language as well as our way of life, so setting up this simple standard is a no-brainer.
Don't you agree?
Source: Breitbart