Trump Drains Food Stamp Swamp – 2019 Taxpayers Save A Bucketload
Are you tired of winning yet, America?
President Trump swore he'd get America working again.
And that's exactly what he's done in his first two years at the helm.
After 8 years of out-of-control welfare spending and countless assistance programs, U.S. citizens were taxed to the gills.
And all so we could pay for literally millions of people who absolutely could work if they chose … but they chose not to.
Now, though, with tighter regulations on assistance programs like food stamps, taxpayers are feeling a lot better.
And yes, America IS working again!
Via Breitbart:
"More than 1.4 million households dropped off food stamps since President Donald Trump's first full month in office in February 2017…

…according to U.S. Department of Agriculture (USDA) data on food stamp enrollment released Friday.

The latest USDA data revealed that the number of households on food stamps in October 2018 dropped to 19,410,711, down by 1,428,558 from February 2011…

…when 20,839,269 households were enrolled in the Supplemental Nutrition Assistance Program (SNAP), the federal government program which administers food stamps."
Last year, food stamp households dropped below 20 million for the first time in 8 years (hello, Obama).
Overall food stamp and welfare usage in general has declined steadily during the Trump administration.
In fact, here's a stat that'll make you smile:
About 3.6 million people ended their participation in the SNAP program between February 2017 and October 2018.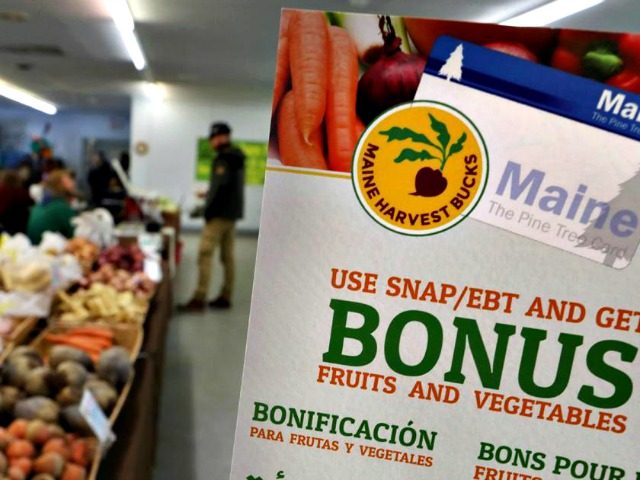 Pretty darn good, right?
This past fiscal year, using data from the USDA, the SNAP decline is obvious and encouraging; this is how many people dropped off food stamps each month:
October to November: 4,050,688
November to December: 357,508
December to January: 740,952
January to February: 385,456
February to March: 39,701
March to April: 426,055
April to May: 139,570
May to June: 175,204
June to July: 352,584
July to August: 86,238
August to September: 297,116
September to October: 61,888
With Trump in the Oval Office, hard-working Americans have more money in their pockets.
And as an added bonus, there are more hard-working Americans overall!
This is why we elected Trump: to make America great again.
SHARE if you believe he really IS making this country great again!
Source: Breitbart