Trump Scores Big MAGA Victory – America Smashes Through Mark It Hasn't Hit In 50 Years
Are you tired of WINNING yet, America?
The moment Donald Trump entered office, things began to change.
Unfortunately, some of his most important achievements have been ignored by the mainstream media.
But we know the truth:
POTUS quickly went to work to end years of failure; he reversed policies and agendas that only hurt the U.S. and put us behind every other nation in the world.
Trump signed a bill that slashed regulation. He worked with the GOP to score historic tax cuts.
He was able to win over companies to invest in the U.S. He ditched NAFTA.
It's a BIG list, isn't it?
And now, all that hard work has paid off, with one of the biggest achievements arriving just this month.
From Bloomberg:
"Filings for U.S. unemployment benefits unexpectedly dropped, falling to the lowest level since October 1969 and suggesting little sign of cooling in a tight labor market."
Unemployment is falling rapidly, thanks to Trump.
Many Americans weren't even alive when we saw these numbers before! How do you like them apples?
Jobless claims were at a very low 196,000 at the end of the first week in April, and the four-week average was 207,000—the lowest since December 1969.
These are incredible numbers. Remember, other leaders ('cough' Obama 'cough') told us jobs were gone and weren't coming back.
Obama and other Democrats told us we'd have to accept an America with less opportunity, fewer jobs, and low salaries.
Oh yeah?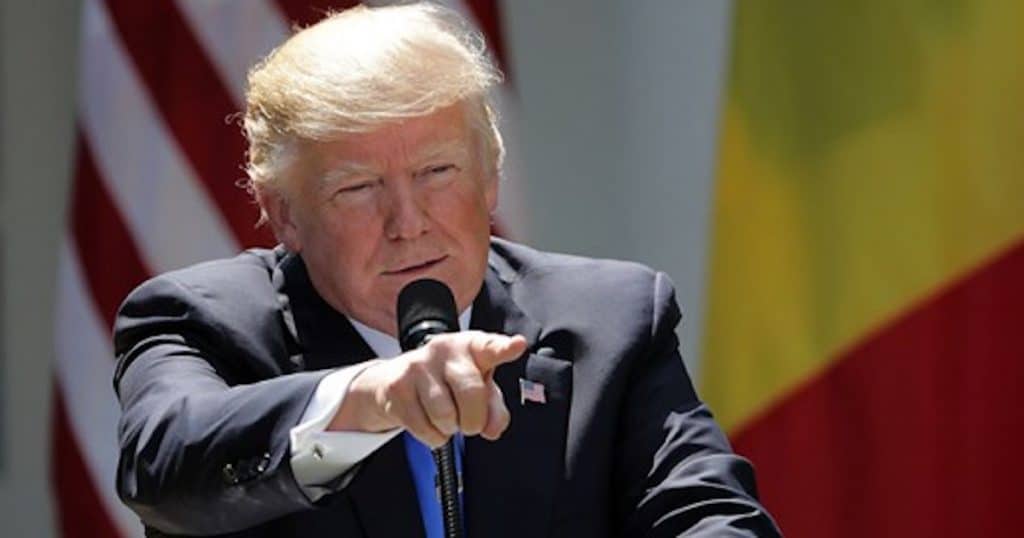 President Trump didn't have a magic wand to make these amazing numbers happen. He simply put America first.
Crazy, I know. But this simply proves that our past leaders weren't even considering us when they made their decisions.
Obama and the Democrats were just looking to help themselves.
On the flip side, President Trump is fighting to ensure ALL Americans thrive.
Everyone needs to know the truth: Trump is doing what people said was impossible!
SHARE to thank Trump for scoring this massive win for the United States!
Source: Bloomberg