Trump Actually WANTS Pelosi To Be Speaker – Here's His Genius Reason Why
The battle for the next House Speaker is heating up, and the GOP is playing chess while the Democrats are playing checkers.
It seemed like Nancy Pelosi was a shoe-in to be the next Speaker.
But guess what? Even top-ranking members of her own party doesn't want anything to do with her:
That's why House Democrats have launched a "Never Nancy" movement to stop her.
These efforts make sense when you look at Pelosi's track record. Historically, Pelosi has only hurt herself and her own Party.
And that's precisely why GOP strategists actually WANT her to win.
From Fox News:
"On 'Fox & Friends' Friday, Chris Wilson, a former campaign pollster for Sen. Ted Cruz (R-Texas), said it is 'certainly' in the Republican Party's best interest to have Pelosi serve as speaker.

He said that President Trump understands that, noting that he has endorsed Pelosi and said she 'deserves' to be speaker."
In all fairness, Nancy Pelosi deserves to be chosen Speaker of the House by the Democrats. If they give her a hard time, perhaps we will add some Republican votes. She has earned this great honor!

— Donald J. Trump (@realDonaldTrump) November 7, 2018
"She reminds the American people why they don't like politics. She reminds them why they don't like Democrats, quite frankly," Wilson said.

"The best thing in the world for Republicans is to have her in that role."
Yup, that's the idea. Just let Nancy back in, and the Democrats will continue to destroy themselves.
After all, Pelosi may think she is a Machiavellian mastermind, but she has only succeeded in leading the Democratic Party to ruin over the last decade.
She is considered the intelligent choice by the older Democrats in Congress because she's been in office for ages.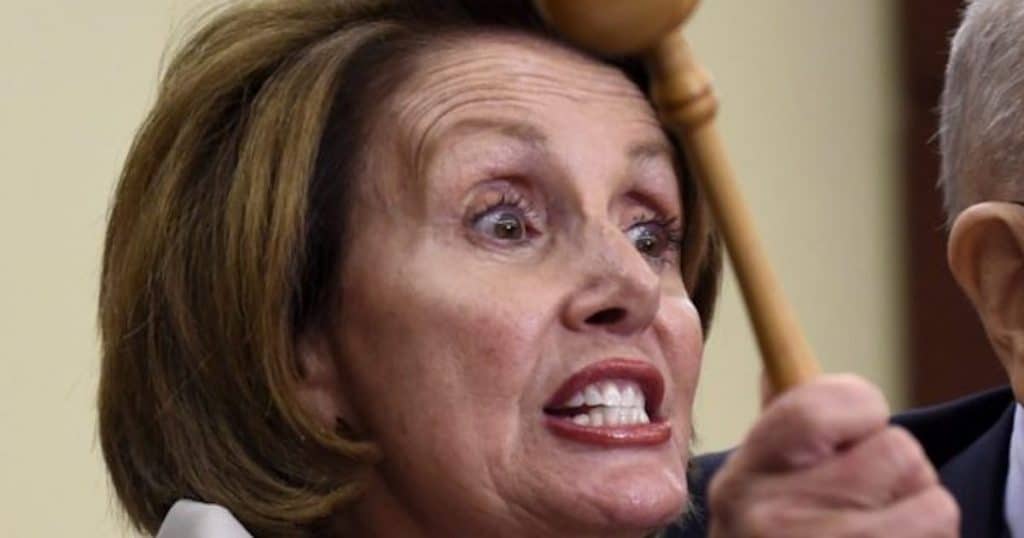 But in fact, both her age and her experience are working against her.
If a younger Democrat challenged her, the results could be incredibly damaging … because that person might inspire the liberal youth.
Someone like that as House Speaker would be dangerous, and might actually recruit some people from the center.
But with Pelosi in there, what do we really have to worry about?
Source: Fox News