Trump Signs A Pair Of Executive Orders – America's Economy Should Skyrocket
A big win for Americans and their businesses!
President Obama's regulations made America falling behind the rest of the world. Then Donald took over.
We were forced to submit to the whims of foreign powers, weakening our economy and hurting jobs. Especially in one crucial sector…
But now, President Trump has just signed two executive orders that will bring it all roaring back.
From Daily Caller:
"President Donald Trump signed a pair of executive orders aimed at speeding up oil and gas pipeline permitting…

…including limiting the ability of activists and states to block key energy projects."
Take that, Greenpeace!
President Obama used so-called environmental regulation to hamper American energy production.
And no matter how hard they tried, American companies could barely turn a profit.
Even today, governors like New York's Andrew Cuomo have strict environmental laws that prevent American companies from transporting oil and gas to areas that need it.
The result?
Our energy production ground to a halt, while other nations ramped up their production, and we were forced to buy energy for foreign powers, enriching everyone but ourselves.
But now, Trump's new orders will prevent states – and activists – from crippling American energy dominance.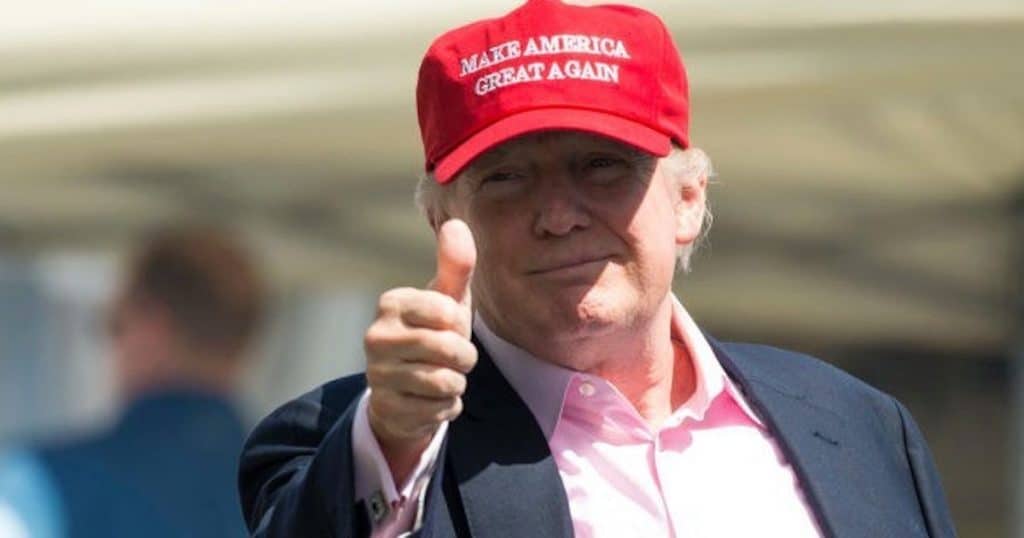 It will also prevent government agencies—like the dreaded EPA—from slow-walking necessary permits.
Companies will FINALLY be able to produce energy at a rapid clip, and without radical environmentalists (or corrupt Democrats) getting in the way.
Remember this fact: under Trump, America has already become the world's energy leader.
And thankfully, these orders will ensure that Democrats across the country can't stop America's newfound momentum!
SHARE to thank Trump for restoring America's energy dominance!
Source: Daily Caller