President Trump Prepares To Fire Obama's Top Swamp Slug
President Trump has been at war with the D.C. swamp for years now.
Within every government agency, there are enemies at work. These "deep state" operatives seek to undermine the President's agenda.
They don't want to make America great again, and some want to keep us in the misery that was the Obama years.
Worse, others want to plunge us into a socialist dark age. These traitors use every dirty trick to make that a reality, too.
But now it looks like at least one more swamp slug is facing retribution … from the POTUS himself.
From RWN Official:
"President Trump on Monday said Justice Department official Bruce Ohr should be fired for his involvement in the Russia investigation…

Ohr has come under fire from Republicans for his links to Fusion GPS, the firm behind the controversial dossier. Fusion GPS hired former British spy Christopher Steele to compile the document about Trump during the campaign…

Trump has targeted Ohr as part of a broader effort to retaliate against key figures involved in the Russia probe, which is examining ties between his campaign and Moscow's interference in the 2016 election."
Deep state operatives seek to undermine the administration from within. They create drama and controversy that doesn't exist, and the media runs with it.
Democrats play dirty, plain and simple. They aren't above lying, cheating, and paying people to break the law.
Their allies in the DOJ and FBI have concocted numerous schemes to undermine the president, and the very worst is the Russian hoax.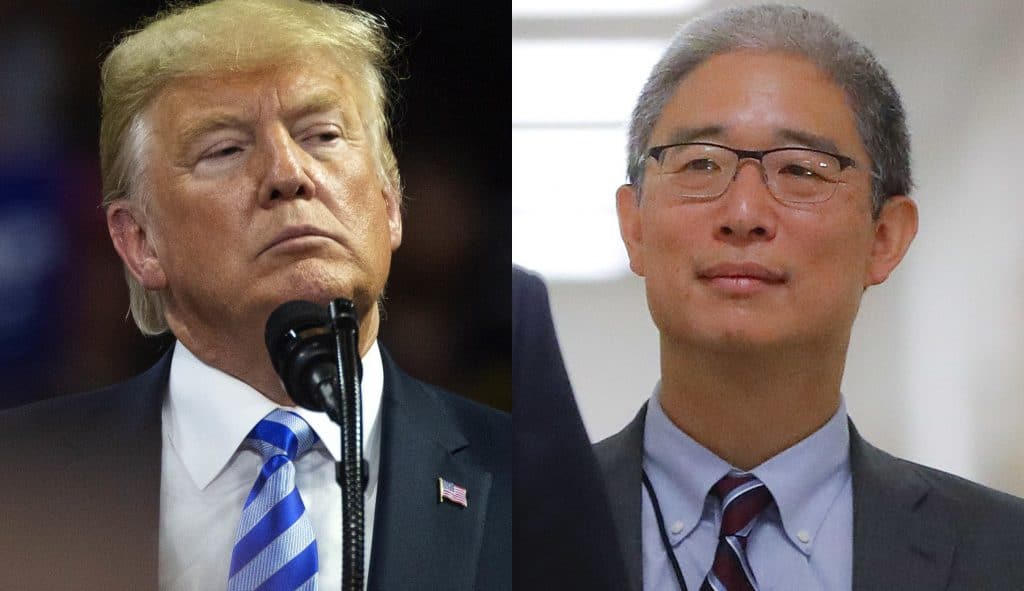 They hope to smear Trump's victory by making it seem he worked with Russia to steal the election.
At the very least, that will cast a shadow over his administration, maybe jeopardize his 2020 plans. At the very worst, it gives Democrats ammunition to remove him from office.
All these options are ludicrous. But Ohr and many others have worked overtime to make that a reality.
It's high time swamp dwellers like Ohr and the rest are held accountable. They have violated their oaths of office—and the law—to destroy an administration chosen by the people.
Share if you believe Trump should get rid of slugs like Ohr!
Source: RWN Official