After Trump Clinches Mexico Border Deal, His Approval Rating Takes A Sharp Turn
Democrats are unhappy about the deal, but Donald didn't expect such a big swing.
President Trump made a big gamble to get the border under control, and he beat everyone's expectations.
Democrats thought he was bluffing, so they are not happy to see all the action Mexico is taking to secure the border.
Now, over 100 miles of the border wall is going up—and Mexico is actively working to keep them out.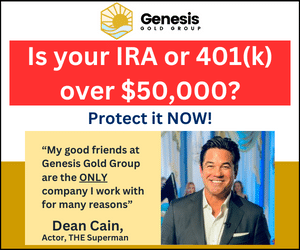 With "so many Democrats" in America, you'd think he approval rating would fall, right?
Well, you'd be wrong. Very, very wrong. Which will make President Trump happy. 
From Rasmussen Reports:
Monday, June 10, 2019

The Rasmussen Reports daily Presidential Tracking Poll for Monday shows that 50% of Likely U.S. Voters approve of President Trump's job performance.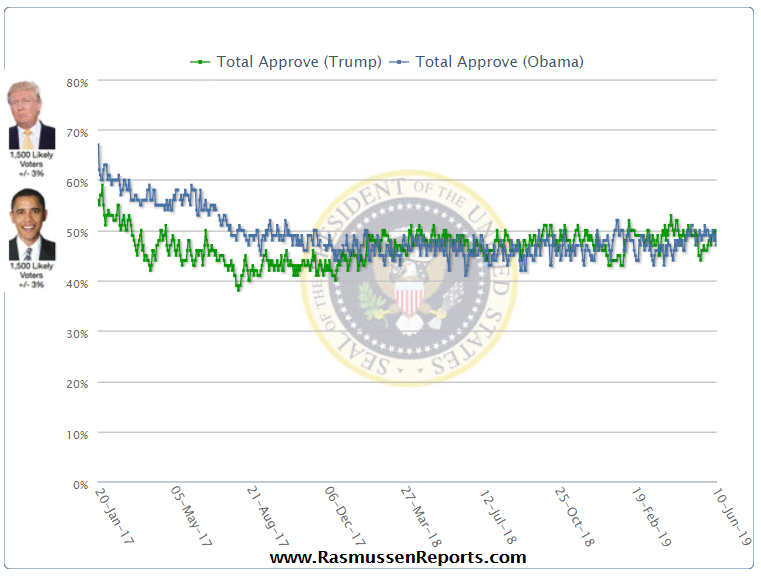 Trump broke 50% again! And there's a clear reason why.
Just a couple weeks ago, Trump was down at 44%, right around the time he warned he would put tariffs on Mexico if they did not get in line. And it clearly worked.
Oh, and we can't miss pointing out Trump is 2 points higher than Obama was in his presidency.
And that's with 90% negative media coverage.
Americans are smart. They may get a little nervous when a President like Trump takes risks, but when they pay off, they won't accept the spin Democrats and the media put on it.
Trump has been working to keep Americans safe with a secure border, and his gambit to get Mexico working with him is one of the biggest victories of his presidency.
The Democrats said it would never work and just make more people try to come here to get away from a bad Mexico economy.
Boy, are they learning a lesson in deal-making!
Just add this to the pile of record-low unemployment, a soaring market and economy, tax cuts and a conservative Supreme Court.
Now we're looking at a president who is going to be very, very hard to beat in 2020.
SHARE if you approve of Trump and his new Mexico deal!
Source: Rasmussen Reports