Transgender Caught In Hate Hoax – And 5 Souls PERISHED Because Of It!
Exhibit A: the very WORST liberals have to offer.
Hate hoaxes are on the rise, and it's mostly due to Trump Derangement Syndrome.
It has been over two years since Trump won the presidential election, and the Left's temper tantrum continues.
Since the moment the President was elected, unhinged liberals have been reporting fake hate crimes against themselves in order to frame conservatives.
For instance, a church organist spray-painted a swastika and "Heil Trump" on his own church, but was arrested for his attempt to "mobilize a movement".
Oh, and let's not forget Jussie Smollett!
The list goes on and on, and the latest hoax is particularly horrifying because of the fallout…
From Breitbart:
"The Detroit News reported Monday that law enforcement charged Nikki Joly, a transgender man from Jackson, Michigan…

…who burned down her own home, killing five pets inside, in what was initially investigated by the FBI as an alleged hate crime in 2017.

The newspaper, citing two individuals who worked alongside Joly at St. Johns United Church of Christ, where the Jackson Pride Center is based, reported that Jolly, 54…

…had become 'frustrated the controversy over gay rights had died down with the passage of the nondiscrimination law.'"
Joly's two German Shepherds and three cats died in the blaze.
Just awful!
This sick liberal was SO desperate to be a victim, she was willing to kill defenseless animals … her own pets, in fact!
And they call conservatives "deplorable"?
Ironically, Joly was named citizen of the year for her work on LGBT "rights", but now we see what this person really is: a hateful coward.
Liberals will literally do anything to keep the spotlight on themselves, whether it's paying people to beat them up or murdering their own pets to get sympathy.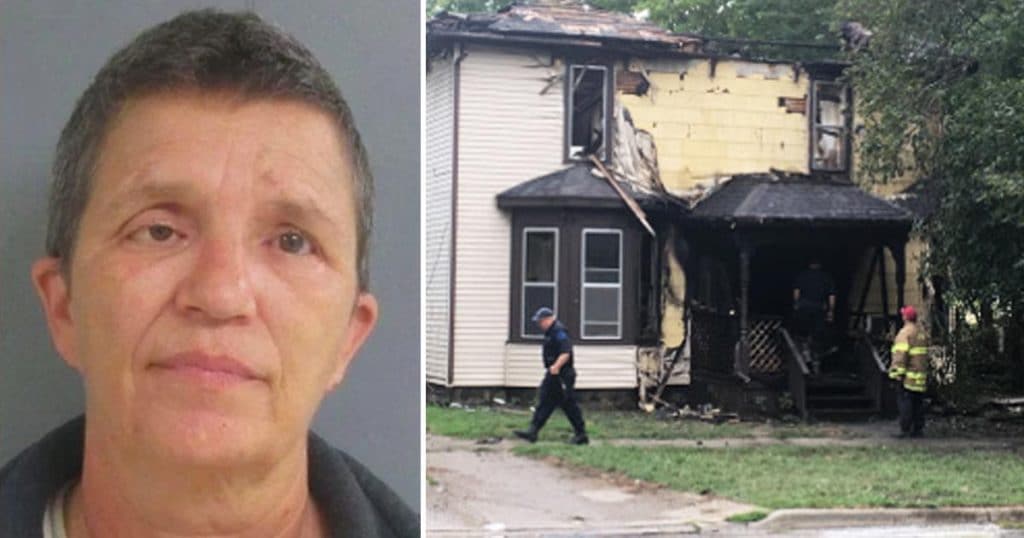 This story is angering on so many levels, not only because five animals died, but also because this story – like the Smollett case – only further increases division and polarization in our country.
These hate hoaxes also hurt real victims of hate crimes.
The Jewish community in New York has seen a massive uptick in anti-Semitic attacks, but the media is too busy obsessing over anything that makes the Trump administration look bad to care about these true victims.
These hoaxes simply cause more hate to spread, and they have to STOP! Don't you agree?
Source: Breitbart