5 Teens See Elderly Man Collapse Near The Road – Their Next Move Goes INSTA-VIRAL
What do five youngsters do when they see a senior in trouble…?
Why don't more people honor and respect our senior citizens?
Whatever happened to helping an elderly individual across the road, for instance?
Well, after hearing this story, maybe you won't be so cynical and disappointed…
It's all the more impressive because it features 5 teen boys, and teenagers are notoriously NOT respectful of their elders!
It happened in Caldwell, Idaho, when those teens set off to play some basketball at a nearby park.
As they were driving along, however, they spotted an elderly man collapse by the side of the road.
The driver, Isaac Hernandez, said he saw the poor man hit the sidewalk … and what did he do?
Did he care more about the basketball game he was going to? Did he just coldly ignore the situation?
Nope!
Hernandez instantly jumped on the brake and pulled the car over. Minutes later, he and his friends were helping the fallen gentleman to his feet.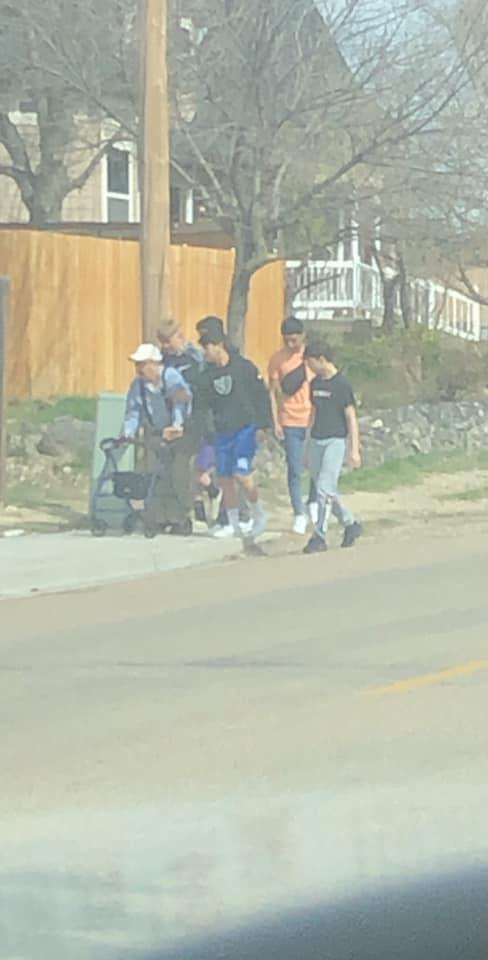 But it didn't end there.
After the teens had gotten the senior citizen upright, they insisted on helping him all the way back to his house!
Okay, that's pretty amazing, right? It's just a wonderful story of compassion, and youth respecting age.
But again … it doesn't end here, either!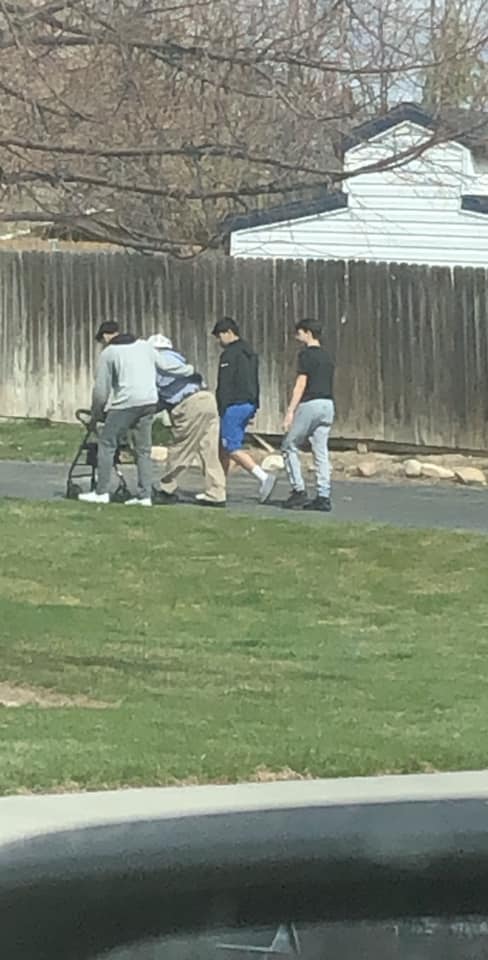 In fact, the boys escorted the man inside and helped him clean up his wounds with napkins and rubbing alcohol.
And you know, they didn't think twice about any of this. They just did it, because it seemed like the right thing to do.
But the world would never have known if a passing driver – Erika Tovar – hadn't captured the good deed on camera.
Those pictures Tovar took of the boys helping the senior citizen have since gone CRAZY viral, and for good reason!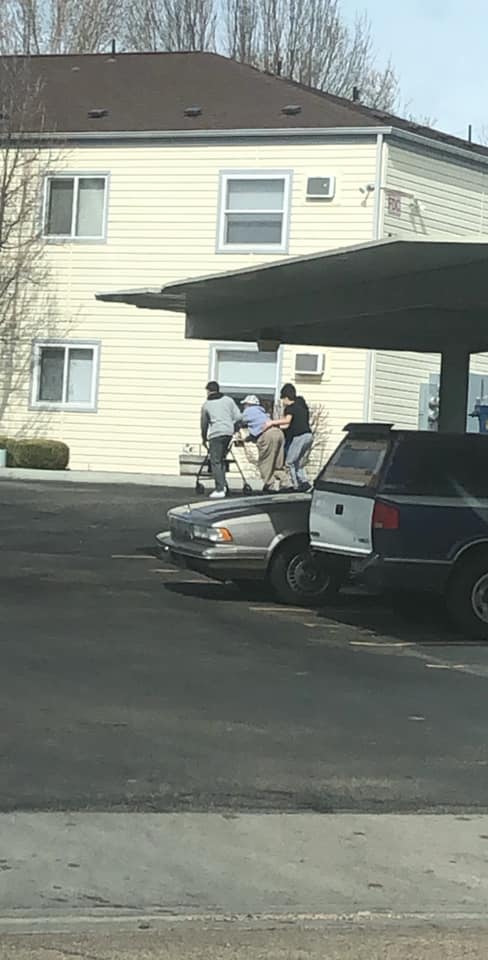 Local Caldwell businesses have responded by giving the boys gifts, food and presents, and the internet is loving the whole thing.
But the boys didn't do it for rewards or accolades. As Hernandez told KTVB:
"We didn't do it for the attention, we just did it out of the kindness of our hearts.

I think it makes us all feel good because we are out here helping other people… and we don't expect anything in return."
These boys were raised correctly, wouldn't you say?
And the best part is yet to come:
The kind-hearted teens have since developed a strong friendship with the fallen man, José Garcia.
They visit his apartment and chat, keep him company, and generally make sure he's doing okay.
How fantastic is that?
SHARE to tell your friends that THESE are the kinds of young men we need in this country!
Source: Good News Network