After Relief Funding for Schools Used for Politics – Blackburn Orders the End of Teacher's Union Federal Charter in Senate Bill
What's Happening:
The news hit this week that billions of federal dollars meant for public schools have been wasted. Money designated to reopen schools after the COVID pandemic was squandered by teachers unions.
From Fox News:
"The avalanche" of nearly $200 billion in COVID-19 funding intended to help kids during the apex of the novel coronavirus' pandemic was used, in part, to fuel the agenda of the "union political machine," according to a Tuesday report.

"This massive flood of funding has left public schools awash in cash, while students and taxpayers are left to deal with the…  disaster unleashed by the union-prescribed COVID policies," The Goldwater Institute, a conservative public policy think tank, said.
It appears billions were spent to help empower corrupt unions, instead of helping students. And this report has been out there now for months.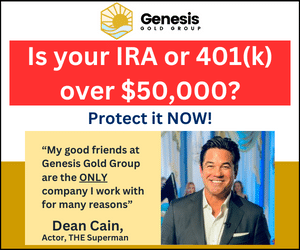 Outraged, one Republican senator is finally doing something about it and going straight for the head of this dragon.
From Daily Caller:
Republican Tennessee Sen. Marsha Blackburn introduced legislation Thursday that would end the federal charter for the National Education Association (NEA), the country's largest teachers union…

"Over the past few years, teachers' unions have demonstrated they will put their political priorities ahead of student wellbeing every chance they get," Blackburn told the Caller before introducing the legislation.
Sen. Blackburn is pushing for a bill that would revoke the charter that gives America's biggest teacher union all its power.
This comes after it was revealed that $200 billion allocated for public schools did not go to address COVID, but to fuel teachers unions' political agenda.
We all remember how teachers refused to go back to school for nearly two years. Students' test scores and overall education plummeted.
Children were left with one-hour Zoom classes. They were stuck in their homes, deprived of school and extra-curricular activities they needed to thrive.
All so these politically-connected unions could milk taxpayers out of billions.
This money, it appears, has not been used to improve the quality of school education. Instead, unions have used it to push their agenda in D.C. and beyond.
Blackburn, and millions of parents across America, have had enough. This bill would deprive the biggest teachers union of its clout.
Perhaps we should give that $200 billion to families, so they can send their kids to good schools?
Key Takeaways:
A report revealed that $200 billion given to schools for COVID was used to empower teachers unions.
Republican Sen. Blackburn is pushing a bill to revoke the largest union of its federal charter.
Teachers protested, refusing to return to school for nearly two years, hurting students.
Source: Fox News, Daily Caller