Supreme Court Scores Major Conservative Victory – Laws Are Being Struck Down Like Flies That Are Anti-2A
What's Happening:
The Supreme Court made history this year already when they struck down Roe v Wade. But they were far from finished putting American values and liberties ahead of the D.C. swamp. They recently overruled a terrible law out of New York and denied Americans their basic rights.
New York tried to fight back, but their schemes were quickly thwarted by judicial action. Apparently, this was only the start of a tidal wave of court decisions that have shut down one of the left's biggest priorities: gun control.
And it doesn't look like the courts are finished.
From The Hill: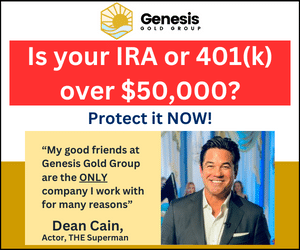 The ongoing court battle over New York's gun control measure is just one part of a shifting legal landscape resulting from the 6-3 conservative Supreme Court's expansion of the Second Amendment in a June ruling, which has led lower courts to block or strike down gun control measures at a dizzying pace.
When the Supreme Court gave its huge Second Amendment ruling in June, we predicted it would lead to major changes at the state level.
Courts tend to follow the lead of the highest court in the land. They essentially have to, since what SCOTUS decides sets the law for everyone else.
Since the court ruled that New York's concealed carry ban was unconstitutional, other courts quickly knocked down other limits.
Other courts ruled against laws banning guns without serial numbers, banning felons from buying guns, and prohibiting guns from airports and summer camps.
It appears this Supreme Court ruling allowed Americans to challenge other gun control laws. And courts are rolling back limits that have long jeopardized the Second Amendment, and Americans' safety.
For years, we've seen aggressive Democrats shut down the Second Amendment from coast to coast. They have set limits on how many guns you can buy, how many bullets you can put into your gun, where you can bring your gun, and who can even sell guns.
Democrats have even tried to push laws that controlled where you could keep your guns. And for many years, they've tried to create a federal registry of all gun owners–which would give the governor incredible power over free Americans.
But this Supreme Court ruling sent a powerful blow against the left's creeping gun control agenda. And it flies in the face of Biden's insane gun control plans–which include banning AR-15s.
Democrats are far from finished fighting. But these setbacks send their plans spiraling.
Key Takeaways:
The Supreme Court's pro-2A ruling is having repercussions across America.
Many lower courts have used the decision to overturn numerous gun control laws.
This comes as Democrats push even stricter gun control, including Joe Biden.
Source: The Hill