Supreme Court Rules on Biden's Big Giveaway – With No Explanation, Amy Coney Barrett Silently Rejects Challenge
What's Happening:
The Supreme Court has been on a roll, issuing rulings that restore liberty to the American people. How they've decided on major issues has struck a huge blow against Biden and his radical agenda.
But recently, a critical issue was brought before the court as an emergency request. A group wanted the court to step in and block one of Biden's most controversial and costly decisions.
The choice to take up the request was left in the hands of Trump-appointed Justice Amy Coney Barrett. Without explanation, she shot it down. From Forbes:
A request for the Supreme Court to block President Joe Biden's plan for broad federal student loan debt cancellation was rejected Wednesday, in a major blow to the highest-profile legal challenge to the debt relief plan so far.

Conservative Justice Amy Coney Barrett rejected the motion from a Wisconsin group without offering an explanation…

Barrett is responsible for handling emergency motions from Wisconsin.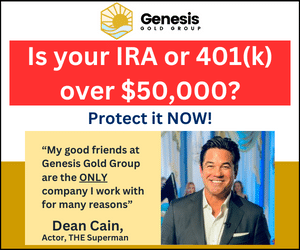 Justice Barrett, a conservative who helped overturn Roe v Wade and New York's gun control law, refused to take up a request to block Biden's student loan scheme. Biden's plan to "forgive" student loan debt will cost American taxpayers as much as $300-$700 billion.
Many people have already blasted the plan, which rewards entitled students at the expense of the working class.
Critics excuse Biden of handing out white-collar welfare to buy votes for the midterms, when Democrats are predicted to lose big. Numerous lawsuits have been filed against Biden's ruling. But it will take time for these suits to be settled. The emergency request would have put Biden's plan on hold–as a way to save taxpayers from this disaster.
We don't know why Barrett refused to take up this motion. It seems out of character for her to do something that would benefit Biden–who consistently violates constitutional limits.
Key Takeaways:
The Supreme Court rejected a request to freeze Biden's student loan scheme.
Justice Amy Coney Barrett did not explain why she rejected the request.
Biden's plan will cost working Americans as much as $700 billion.
Source: Forbes