Sanctuary City Mayor Reveals One Revolting Side Effect Of Countless Undocumenteds
Democrats will tell you that all "undocumented citizens" are hard-working, taxpaying individuals.
But of course, the truth about these illegal immigrants – which is exactly what they are – is much different.
Logically speaking, if you sneak into this country and refuse to become a citizen, you're here to hide something. You're also very likely a lowlife.
Plenty of immigrants come here, get citizenship the proper way, and really do work hard and contribute to society.
Those who don't leech off the system, costing us untold millions, and they also pollute our towns and cities.
And when I say "pollute," I mean that quite literally, as the mayor of one well-known sanctuary city is finding out.
San Francisco Mayor London Breed is complaining that her streets need to be cleaned up, due to the sharp increase in homeless people.
Obviously, many of these homeless are illegal interlopers, seeking refuge in a sanctuary city where they can't be arrested for being illegal. And what do they do?
They crap up the place … pun intended. Via Western Journal:
"Breed, a Democrat who was inaugurated as the San Francisco's mayor Wednesday, urged homeless advocacy groups that receive money from the city to teach homeless people to 'clean up after themselves.'
'There is more feces on the sidewalks than I've ever seen growing up here,' Breed told KNTV.
'That is a huge problem and we are not just talking about from dogs — we're talking about from humans.'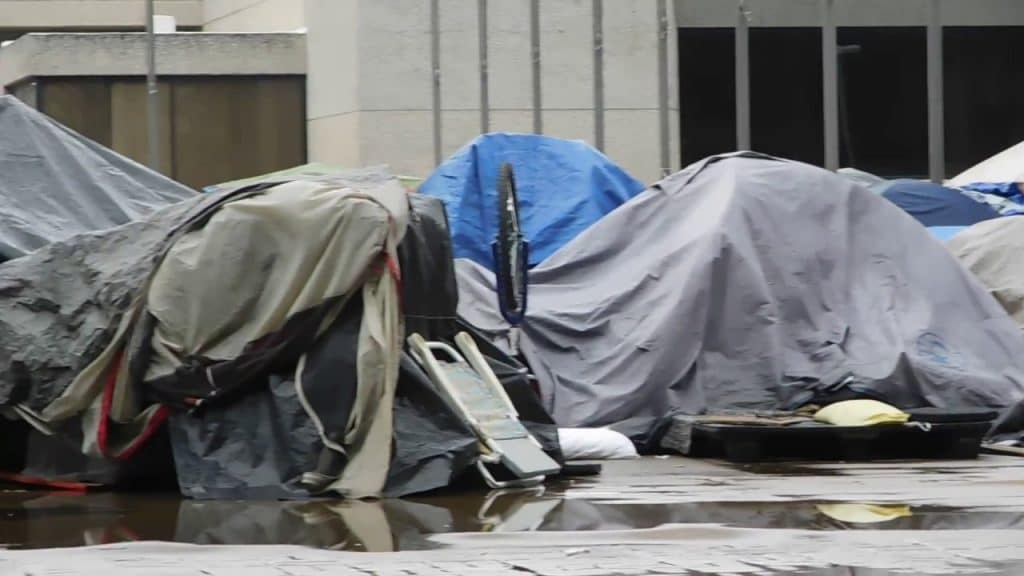 The streets of San Francisco are littered with a 'dangerous mix of drug needles, garbage, and feces', KNTV's investigative team reported in February after surveying the city's streets.
'We see poop, we see pee, we see needles, and we see trash,' preschool teacher Adelita Orellana told KNTV."
Right now, there are around 7,500 homeless people in San Francisco, and they will cost the city a whopping $280 million this year alone.
And who does the mayor blame? The untold legions of undocumented citizens that are part of that homeless horde? No, she blames the advocacy groups.
Democrats love to do that: instead of blaming the source, they blame something else, something that shouldn't even exist if things were run the correct way.
And you know what? Some San Francisco residents are starting to rebel; they're starting to figure out that the liberal rhetoric is nothing but lies and empty promises.
They've started a "Fed Up Populace Campaign" and that group ran a full-page ad last week:
"Watch your backs — nobody else is."
Darn right. Democrats sure aren't. By the way, the ad was signed by an "anonymous disgusted female San Francisco resident (for now)."
Yup, Americans everywhere are preparing to flee the filth that all liberals attract. Strangely enough, they just love that filth.
Source: Western Journal