Sanctuary Cities Must Be Criminalized Immediately, Nearly 400 Sheriffs Demand
Liberals claim most Americans are on their side. They are sadly mistaken.
Most of us have seen the terrible effects of illegal immigration, haven't we?
Many parents have lost children to drunk-driving illegals. Families are torn apart from drug cartels and gang violence.
And that's not even counting the incalculable damage they've done to our economy.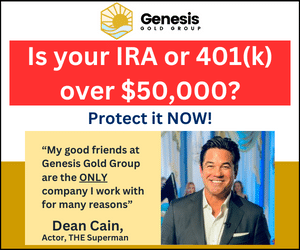 Sanctuary cities are perhaps the biggest insult to our citizens, as these lawless cities harbor illegal aliens and spit in the face of our President.
However, now a huge number of law enforcement officers are calling on Congress to step up; they're demanding they end sanctuary cities for good.
From Breitbart:
"Nearly 400 sheriffs across the country are calling on the Republican-controlled Congress to follow through on President Trump's popular immigration agenda by securing the nation's porous borders and criminalizing sanctuary cities.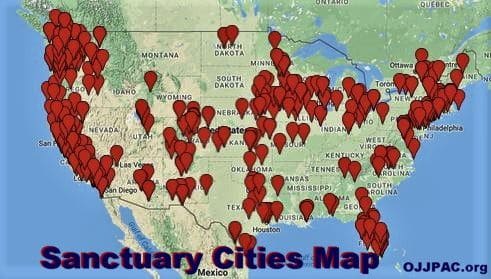 Sheriff Thomas M. Hodgson of Bristol County, Massachusetts, has gathered with about 380 sheriffs from across America, representing 40 states, to ask Congress to push Trump's agenda that would help decrease and end illegal immigration to the United States.
The sheriffs faulted Congress for failing to enact reforms that would drastically reduce illegal immigration to the U.S., writing that their lack of effort to end illegal immigration has "undermined our ability to keep our communities safe."
Sheriff Hodgson wants Rep. Goodlatte's bill to pass, as it would authorize the border wall, require E-Verify for employment, and reduce immigration to increase American wages.
That's a very good start.
Most importantly, the letter pays special attention to sanctuary cities. These sheriffs are appalled that police officers are forbidden to cooperate with federal agents.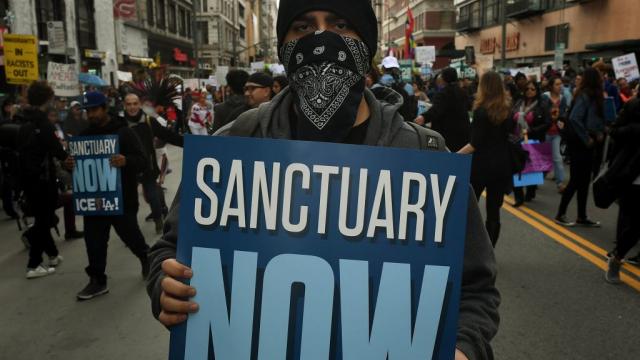 Sanctuary cities force criminals to be released back into communities and of course, they continue to break the law.
Now, these conscientious men and women of the law are demanding Congress end sanctuary cities and you know, it would be very easy to do.
First, they could revoke funding for any state that allows the policy, which would send numerous legislations running to passing new laws. If that won't work, Congress can pass a bill that punishes states that protect criminal aliens.
It would be a fight, but a fight worth having because the lives of American citizens are on the line!
Source: Breitbart