Big Blue City Gets a Major Dose of Karma – They Suffer Completely Deserved Loss As Company Flees San Fran
What's Happening:
Democrats continue to ignore it, but crime is a major issue this election season. For several years, activist mayors, district attorneys, and city councils have gone out of their way to reward criminals. In large blue cities, police are defunded, cash bail was eliminated, and homelessness and drug abuse are ignored.
In one huge, liberal city, they went as far as to drop all charges against shoplifting under $1000. Yeah, you don't have to be a psychic to predict what happened. Law-abiding, hard-working Americans are being hammered. And one store owner had to close his doors after just a year.
And he simply torched the radical "progressives" running this city.
From Daily Wire: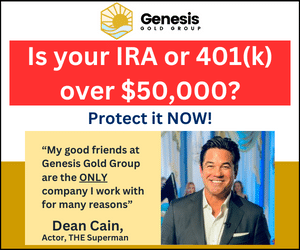 The founder of a popular clothing and gear outfitter wrote a scathing goodbye letter to San Francisco, saying he's pulling out because the city has "descended into a city of chaos."

Cotopaxi CEO Davis Smith said near-daily brazen robberies, constant vandalism, and fears for the safety of his employees have left him no choice but to shutter the store he opened "in a charming shopping district" a year ago.
This is pretty damning for San Francisco. Smith opened his retail store just one year ago. But because the city refuses to prosecute shoplifting under $950 worth of goods, it has become a free-for-all.
We're not just talking about the occasionally pinched pair of socks. "Organized theft" has left stores like Smith's penniless. Teams of crooks descend on the stores like locusts because they know they won't be charged with a crime.
It's insanity. Even security guards don't help, because they lack the power to do anything. So what if a rent-a-cop catches one of the thieves? The police won't charge him–thanks to the radical people making the rules in City Hall.
Smith said the city has devolved into chaos. Criminals are basically calling the shots. He said that many of the streets and parks are overrun with "drugs, criminals, and homelessness."
He puts the blame squarely on "local leadership and law enforcement" which he says "enable it through inaction."
Why are progressive Democrats allowing their cities to fall into ruin? Are they really so stupid that they refuse to address the rise in crime, homelessness, drug abuse, and worse?
Maybe some of them are. But the fact remains Democrats are slaves to a far-left ideology that paints cops as villains and criminals as "victims."
They will never reverse these policies because, to them, it would be betraying the very "values" they stand for.
San Francisco and other blue cities will never climb out of the hell they are in unless major leadership changes take place.
But will there be blue cities left, by the time that happens?
Key Takeaways:
A CEO closed his story in San Francisco, condemning the city for unchecked crime.
Davis Smith's store was being robbed almost daily because the city doesn't punish shoplifting.
San Francisco, like many blue cities, is overrun with crime, homelessness, and drug addiction.
Source: Daily Wire