Rush Limbaugh Shuts Down Anti-Trump Democrats, Erases Migrant Scandal In Seconds
In their goal to impeach the president, the liberal media has desperately tried to invent any scandal that might stick.
One week the target is Russia, the next it's Stormy, but since all these have failed, they've now resorted to freezing, personalizing, and polarizing the plight of illegal immigrant children.
Radio talk show host and conservative political commentator Rush Limbaugh has had enough of the fake liberal outrage and is calling the Left out for using these dirty tactics.
"It's just one manufactured crisis after another.
And when I say 'manufactured crisis,' I mean they're literally manufacturing a crisis here out of something that has been going on for years."
He went on to say that the media's real goal is to distract the public from the Democrats' failures and Trump's victories.
From Conservative Tribune:
"Limbaugh said its no coincidence that coverage of illegal immigrants being separated from their children have surged at about the same time many questions still remain about the Inspector General's report of the Justice Department and its efforts to thwart Trump's presidential campaign.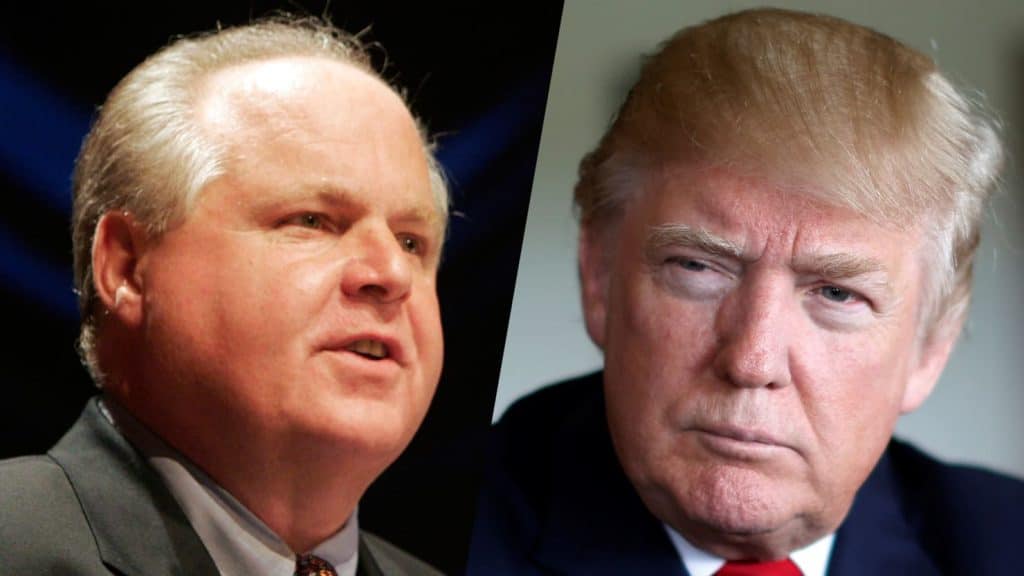 'I'm resentful of just the formula for this — and that's exactly what it is. It is a formula,' Limbaugh said.
'And one of the reasons that this exists is to take the IG report off the table, to provide mechanisms whereby they don't have to report on the great and robust economic news or anything else positive regarding the Trump administration.'"
The fact is, as proven by the inept Obama administration, that the Left absolutely do not care one iota about the "plight" of these children, whether they're separated or not.
The Left said little to nothing regarding this separation when Obama was in the White House. The low-level media have been desperately trying to fan the flames of this separation comedy because they know they're losing.
Each and every time there is proven success coming from the White House, the Left will try in vain to distract or discredit it with fabrication and outright lies.
But those who know better can see right through their manipulations, can't they?
Source: Conservative Tribune