Democrat Mayor Of Heartland City Resigns, Pleads Guilty To Felony Theft
Wasn't it only yesterday when we said more Democrats would be exposed for wrongdoing? Well, guess what? A Democratic mayor from a rather large American city has been caught in a torrid scandal.
But this time, it's a woman!
The #MeToo sham of a movement would have you believe that only men are to blame for scandals. They want you to believe that women are only victims. However, this is the second time in as many months when we had to report about a woman abusing her power. In both cases, they were Democrats.
Now, this mayor is announcing her resignation, after it was revealed she was having an affair with a staff member, as well as felony theft.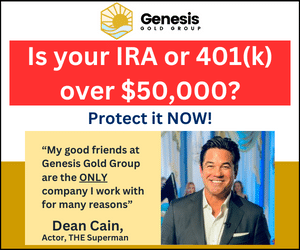 From News Channel 5 Nashville:
Tenn. – Nashville Mayor Megan Barry has resigned after pleading guilty to theft charges in criminal court. 
Barry appeared in court Tuesday morning and pleaded guilty to theft of property over $10,000 — a Class C Felony. She will pay $11,000 in restitution and serve three years' probation. After that time, she will be able to apply to have it expunged from her record.   
News of this scandal started up a while ago. Investigators are looking into it. Many fear she allowed the affair to influence her decisions—a serious crime. To boot, she might have used city funds to pay for her vile adultery.
In addition, a group of local activists has filed an ethics complaint against Barry. They claim that her relationship with Forrest compromised her in making decisions related to law enforcement.
So on top of a potential criminal investigation approaching for Barry's alleged misuse of public funds, she is also going to have to endure an ethics investigation. And all of this could have been prevented had she behaved herself in a ladylike manner and not gotten involved with her employee.
What is shocking to me is that Nashville would elect such a Democrat to begin with. Come on guys, you should know better by now.
This scandal shatters the often-used argument for more women in office. Liberals are under the delusion that only men commit these kinds of crimes. Sorry, but liberal women do it too. Recently a California lawmaker—one riding on the #MeToo movement—was exposed for sexually harassing male staff members.
Now, this mayor was caught having an affair with her bodyguard. Surprise, surprise, even liberal women can abuse their power.
Maybe upholding family values and conservative stances is the secret to having honest leaders. Just a thought.
So now what? How many more Democratic blow-ups will we see? My guess is we won't have to wait long for the next scandal to erupt.
Source: Nashville News Channel 5