School Claims It's Not Anti-Trump — Well Look What We Found In A High School Textbook
I can't believe it. They're teaching this as FACT in our schools!
Let's make one thing clear, folks:
In this story, we're talking about a textbook used in school to teach facts.
We're not talking about political commentary where everyone knows the text is opinion, and NOT fact.
If it's a textbook, teachers are treating it as the truth … and they're telling our kids it's the truth.
And what has seeped into these supposedly fact-based books?
The Democrat smear campaign against President Donald Trump.
From Breitbart:
"A high school textbook has come under fire on social media this month after a user highlighted its bias against conservatives.

The book argues that Americans are concerned about President Donald Trump's 'mental instability.'"
In case you didn't think there was an effort going on in public schools to indoctrinate kids with an anti-conservative agenda, a friend of mine took pictures and highlighted parts of this AP US History book. pic.twitter.com/rj2AN3MIqI

— Alex Clark 🎤🎧 (@yoalexrapz) April 13, 2018
The liberal authors accuse Trump of being a racist, and that particularly disturbing entry even says Americans are worried about Trump's "mental instability."
Remember, it's in a textbook. This baseless nonsense is being taught as fact.
And it's one of the many lies Democrats have tried to spread in a desperate attempt to undermine the president.
The truth, however, which is NOT in that textbook is this:
There has never been any evidence to suggest Trump is "mentally unstable." None. Zero.
Nor is it even remotely accurate to say "Americans are concerned" with the President's mental stability.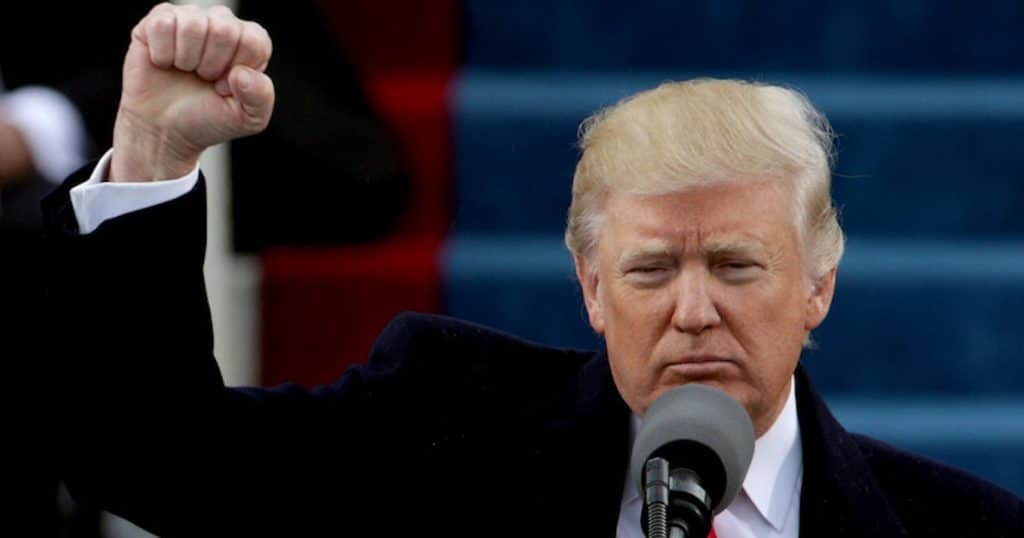 And people wonder why so many parents homeschool or take their kids out of public school!
Our public schools are no longer about preparing students for their futures:
They are about training children to mindlessly obey what the liberal elite say, and facts have become irrelevant.
Liberal-run schools want Americans to grow up unable to think for themselves.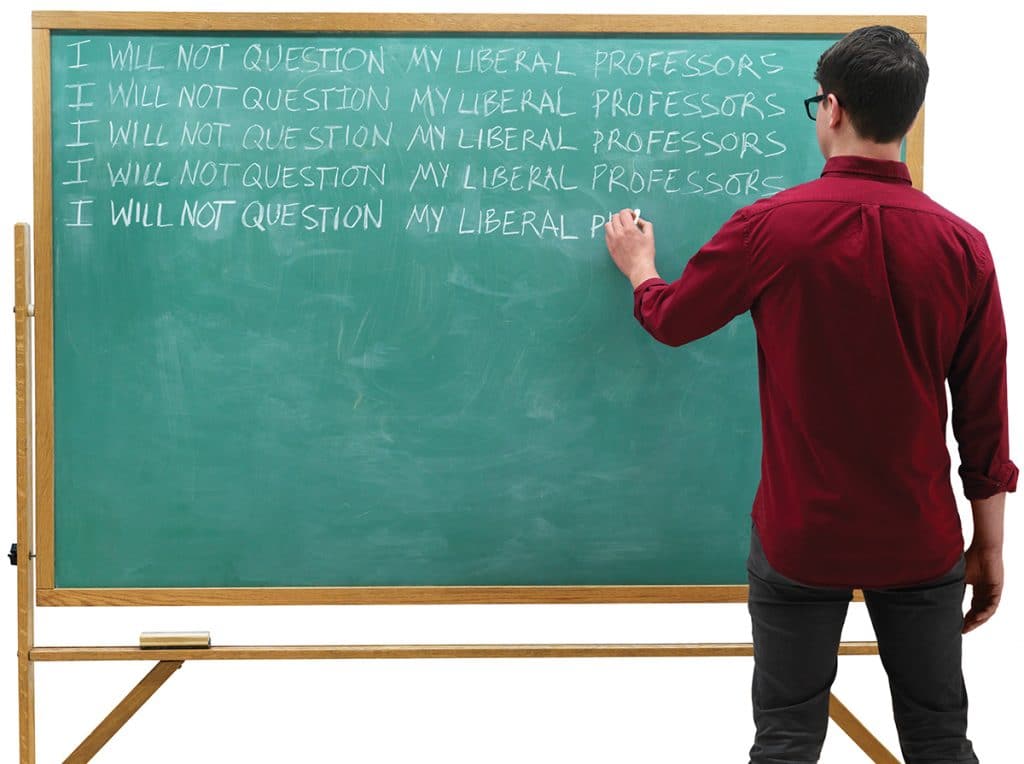 They bombard children with the lie that conservatives are evil and racist, and they never encourage students to think for themselves and express their opinions.
You know, like real Americans.
The only "mentally unstable" people in this scenario are the anti-American, anti-free speech, anti-Trump liberals!
SHARE if you demand schools REMOVE this book from classes!
Source: Breitbart