Dem Leader Says FBI Traitor Deserves A Purple Heart – But A Real Purple Heart Winner Speaks Up
The Left rarely show proper respect for our military members, but this takes the cake.
There were many explosive moments when disgraced FBI agent Peter Strzok testified before Congress.
The texts he exchanged with his mistress Lisa Page prior to the 2016 election are undeniably damning:
He told Page that they would "stop" President Trump from being elected, and stated during a Walmart visit in southern Virginia that he could, "SMELL" the Trump support.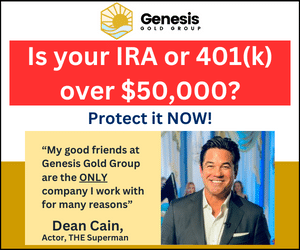 Strzok maintains that his personal opinions in no way influenced how he investigated Clinton, despite the fact that the FBI failed to indict her for mishandling classified information.
Representatives Trey Gowdy and Louis Gohmert didn't hold back, telling Strzok exactly what they thought of his devious actions, and citing his dishonesty as proof of his bias.
But Rep. Steve Cohen (D-Tenn) was far kinder to the embroiled agent, calling the whole hearing a distraction from Mueller's Russia probe.
"If I could give you a Purple Heart, I would," said Cohen (D-Tenn.) "It's astonishing to me that you'd be put on trial as you have today."
Servicemen and women across America were outraged by Cohen's comments, and for one real Purple Heart recipient, the insult went too far.
From Fox News:
"Marine Staff Sgt. Johnny 'Joey' Jones (Ret.) — a Purple Heart recipient who lost both of his legs and suffered other permanent injuries in an IED explosion in Afghanistan — said Cohen's remarks were 'disgraceful.'
He explained that military personnel must be injured by an enemy of the state to receive a Purple Heart.
'So what this congressman did — and he probably doesn't even understand it — is he equated Republicans or the actual looking for truth to an enemy attacking this man,' Jones said.
He added that Strzok wasn't being 'attacked,' as he was merely facing accountability for his actions."
Jones is right about Peter Strzok.
Being held accountable for your actions doesn't make you deserving a Purple Heart. The only thing Strzok deserves is to be shamed the rest of his life, preferably while wearing an orange jumpsuit.
Cohen went on CNN to give a very half-hearted apology to those he offended, stating:
"I regret using the term Purple Heart. I used it metaphorically, not literally…
But I do believe that he (Strzok) was being attacked because the FBI and the Mueller investigation were under attack."
Democrats truly can't see past their own bias in order to discover the truth. Cohen has a legitimate scandal based on evidence right in front of him, but all he can do is dance to the Left's drum and join the Russia witch hunt.
Well, we'll see how well Cohen's comments hold up when Strzok is forced to resign in disgrace from the FBI.
Source: Fox News