Crazy Pelosi Goes Off The Rails – Makes Terrifying Threat Against Republicans
Let's make one thing clear:
The modern breed of Democrat doesn't care about freedom of speech.
In fact, the modern Democrat doesn't really believe in freedom at all … ironically, they've become that which they claim to hate.
They've morphed into shockingly amoral fascists, whose message is plain: either agree with us, or we'll attack you.
And the most disturbing part about this dangerous transition is that Democrat leaders are ADMITTING it.
House Minority Leader Nancy Pelosi (D-CA) just did (via Breitbart):
"…Pelosi (D-CA) told a gathering at the 92nd Street Y in New York on Sunday that there may have to be 'collateral damage' to those Americans who do not agree with the Democratic Party agenda."
This happened during an interview by New York Times columnist and Nobel economic laureate who predicted Trump's presidency would trigger "a global recession, with no end in sight."
Yeah, well, that didn't happen. The exact opposite appears to be happening, in fact.
As for Pelosi, she unleashed one of her rambling, borderline incoherent speeches and at the end, she dropped that threat:
"…and if there's some collateral damage for some others who do not share our view, well, so be it…"
"Collateral damage?"
She really is nuts. But it reflects the Democrat way of thinking, as evidenced by every violent uprising we've seen since Trump took office.
Other Democrat leaders, such as Maxine Waters (who might be even crazier than Pelosi), have actually CALLED for these violent uprisings.
Make no mistake: Republicans and conservatives around the country are under constant attack, both verbally and physically.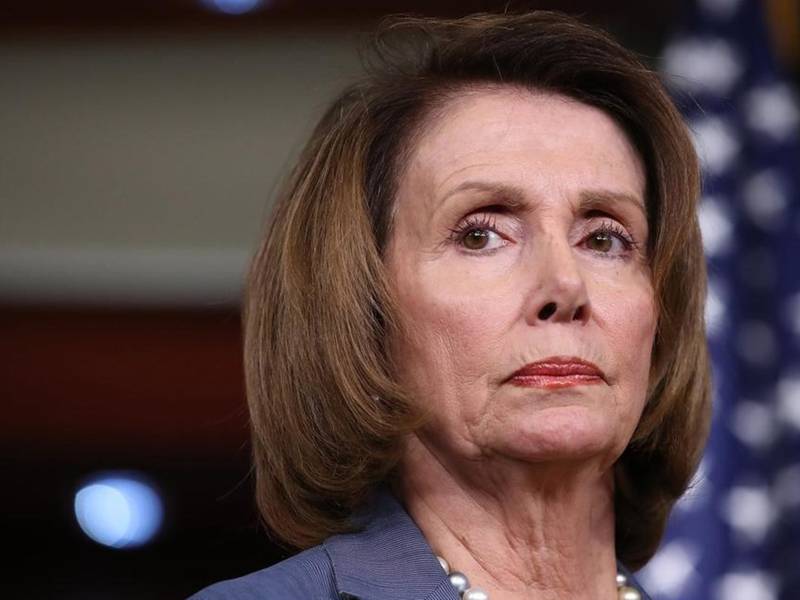 Democrats and liberals are fueling this war, and showing their true colors in the process.
This is why the idea of Leftists in power is beyond frightening at this point … we simply can't let it happen.
"You think like we do, or we'll take a bat upside your head."
The Land of the Free? Only if you're a liberal, obviously.
Obviously, Crazy Nancy is giving every lazy Republican left all the reasons they need to get off the couch and go vote!
Source: Breitbart