Pelosi Embarrasses Herself Twice on Live TV – Nancy Has Jeb Bush Moment and Projects Democrat Midterm Gains
What's Happening:
Oh, yeah. Nancy Pelosi is still around. We thought she had already jetted off to Italy to be Biden's ambassador!
But good old Nance is still saying things that seem completely disconnected from reality.
Here's her latest cringe-worthy moment.
From Twitter/ The Western Journal: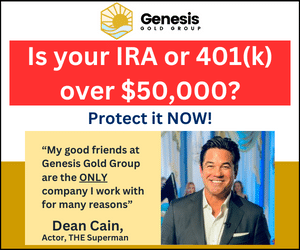 Nancy Pelosi to Joe Biden:

"Your extraordinary leadership has made this glorious day possible. I—That's an applause line." pic.twitter.com/Ds3RNyEI0U

— TheBlaze (@theblaze) September 13, 2022
"Mr. President, thank you for unifying and inspiring a vision of a stronger, fairer, safer future for all, for our children," Pelosi said. "Your extraordinary leadership has made this glorious day possible."

Pelosi paused briefly as if she was expecting an audience to applaud.

When they did not, she took matters into her own hands with four demanding words.

"That's an applause line," Pelosi said.
Give me a break, Nancy. It seems Pelosi was channeling Jeb Bush from 2016 when he begged an audience to "please clap."
But it got worse when Nancy was making bold predictions about the midterms.
From Breitbart:
House Speaker Nancy Pelosi (D-CA) was ridiculed Wednesday for announcing House Democrats will pick up House seats and retain the majority, a projection that may prove itself to be overconfident.
Yikes. Pelosi, ignoring Biden and her party's overwhelmingly bad approval numbers, claimed that Democrats would expand their seats in the House.
In reality, we've seen signs that most Democrats expect to lose the House after the 2022 midterms.
They only have a few seats to their advantage. And Biden's failed presidency has only outraged voters.
And let's not forget numerous factors that have made Democrats' chances even bleaker. Redistricting in many red and swing states.
Over thirty incumbent Democrats retiring after this year. Not to mention a GOP that has been building momentum for years.
Can we really trust Pelosi's estimation of events? She apparently expected people to clap to her speech about Biden's inflation bill.
But she had to tell them to applaud after her big line. I guess Pelosi doesn't really have her finger on the pulse, does she?
Key Takeaways:
Pelosi had a Jeb Bush moment when she told a crowd to applaud.
The Speaker went on to say that she was confident Democrats would pick up seats in the midterms.
Democrats are facing an uphill battle going into the midterms, as Biden's approval flounders.
Source: The Western Journal, Twitter, Breitbart