After Pelosi's 'Pet Project' Crashes and Burns – Nancy Quickly Throws Her Own Party Under the Bus
What's Happening:
For years, Nancy Pelosi has made it very clear that she refuses to work with Republicans.
In fact, the House Speaker has even turned against moderate Democrats to support the radical left.
You'd think, with a Democrat majority, she'd be able to get any bill passed. But after a major gun control ban slips–she has the gall to blame Republicans.
From Just the News: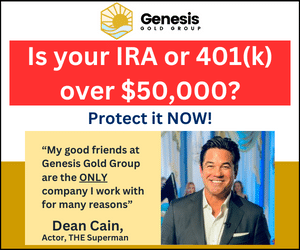 House Speaker Nancy Pelosi says the bill banning stock trading among lawmakers and senior government officials could have passed the Democrat-led House with some Republican votes…

"We didn't have the votes… I wish we would've had the Republicans to vote for it because we're almost there, but there are a few of our members who just, Steny has said he doesn't want to vote for it, but I can only lose three votes."
What a load! The left's cherished bump stock ban failed to get through because Pelosi didn't have enough votes. Yet she had the audacity to blame Republicans for the failure.
Um… for years Pelosi has rejected Republicans. During Trump's administration, she refused to even negotiate with conservatives. When Biden entered office, she had enough votes to force through whatever she wanted.
But suddenly, it's Republicans' fault that an anti-Second Amendment bill couldn't get through?
Hey, Nance, you have a majority in the House. That means as long as all Democrats vote yes on a bill, it will pass. How dare she blame a party she's attacked and slandered for years when she can't even get her own party to support her?
Pelosi has spent years ignoring moderate Democrats, bullying and manipulating them to vote for socialist policies. There is good reason why some of them refuse to support a bump stock ban.
If Pelosi can't get her own party to cooperate, why should any Republican give her a win? (Isn't it ironic that not even Liz Cheney voted for this bill? Really tells you something, huh?)
Pelosi has sown bad will and mistrust within the House for years. Now, as she is about to lose the gavel, she is reaping the whirlwind.
Key Takeaways:
Pelosi blamed Republicans for the failure to pass a bump stock ban.
Democrats enjoy a slim majority in the House and can pass any bill they want.
Pelosi has long refused to work with Republicans, opting to attack them instead.
Source: Just the News