Ohio Supreme Court Drops Gavel on Trans-Prisoner – Votes 6-1 to Affirm His Death Sentence
Inmates try to use all sorts of excuses and alibis to avoid stiff punishment. For example, it's common for the accused to plead guilty by way of insanity.
A prisoner can attempt to blame their crime on mental illness or trauma, especially if they're facing a particularly harsh sentence. But these excuses don't always fly with the courts.
In Ohio, a transgender prisoner accused of murder tried to blame the crime on gender dysphoria — but the judge didn't go for it.
Victoria Drain, previously known as Joel, was convicted and sentenced to die for the killing of a fellow inmate at Warren Correctional Institution.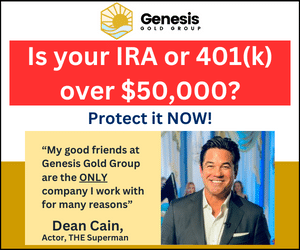 Drain was already in jail on a 38-year sentence for stabbing and strangling another man in Hancock County. So it was clear that this individual was violent and dangerous, and had committed two murders.
It shouldn't matter if they're transgender or not, and the mental illness and trauma excuse didn't hold enough water, either.
Via The Daily Wire:
The Ohio Supreme Court affirmed the death sentence Wednesday, 6-1, for a transgender prisoner convicted of murder who blamed original attorneys for failing to investigate evidence of significant trauma and mental illness, including gender dysphoria.
The high court stated that after reviewing the appeal, there is no "mitigating value" and "the crime itself was violent, intensely personal and carried out in a brutal fashion."
Drain's attorneys were trying to save their client's life by citing various acts of self-harm, which could prove severe mental health issues.
However, while the court acknowledged the mental difficulties, the judges ruled that the "aggravating circumstances outweigh" any other factors. They also said the death sentence is "appropriate and proportionate."
The question over whether transgenderism is a mental illness continues to rage across the country, and among mental health professionals.
It seems that in this case, they were trying to claim that it was a factor and contributed toward the individual's mental instability. There is mounting evidence that trans people experience far more issues.
But when it comes to the topic of murder – and in this case, two murders – it's unlikely that a court will change a ruling based on any mental illness or trauma.
Supervising attorney for Drain, Michelle Umana, claimed her client had experienced "unfathomable trauma" and that should've altered the court's decision.
But for now, it appears the case is closed.
Key Takeaways:
The Ohio Supreme Court upheld a death sentence ruling for a transgender prisoner.
The court ruled 6-1 that the mitigating factors didn't override the nature of the crime.
The supervising attorney for the inmate said there was "unfathomable trauma" that should've changed the judgment.
Source: The Daily Wire