Northern State Takes Scalpel To Obamacare. With This Slice, Barack's Legacy Is Done For
Just when it looks like all hope has been lost in the never-ending battle against Obamacare, a beacon of light emerges at the end of the tunnel.
That ray of hope is coming straight from party leaders in a state that is tired of dealing with the nonsense of brutal regulations and bureaucratic red tape.
Rather than throw their hands in the air, they have managed to find a way to completely shut down the Affordable Care Act. Their solution just may provide a roadmap how other states can do the same.  
Fox News has the details.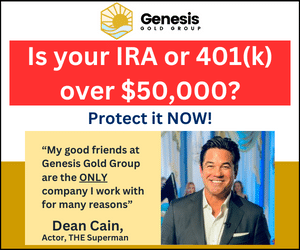 Idaho has become ground zero in a new ObamaCare fight, with officials pursuing major changes that could serve as a national model for other states looking to expand insurance options in defiance of the law – even as Democrats warn of higher costs for vulnerable customers.
As soon as April, Blue Cross of Idaho is planning to make new options available.
That's after Gov. Butch Otter and Lt. Gov. Brad Little co-signed an executive order asking the Department of Insurance to seek creative ways to make health coverage more affordable. The move opened the door for plans that don't adhere to ObamaCare coverage requirements – though with the Trump administration testing similar ideas, the state may be unlikely to face much resistance from the White House.
Under the innovative plan, the state's insurance department has set its sights on allowing insurers to sell less comprehensive plans that could potentially reduce costs by a staggering 30 to 50 percent.  
That's a boatload of savings, and more folks may wind up getting insured to boot.
"We lost 70,000 who dropped their health insurance because there was a 100 percent increase in premiums over the last two to three years," Little told Fox News.
It's not too hard to see that "Affordable" Care Act was essentially designed to make it near impossible to afford!
And it's quite obvious that the House and Senate in Washington should be fully dismantling this devastating law so states like Idaho do not have to clean up their mess. The GOP-controlled Congress has been unable to make any serious headway, but perhaps they can find some additional motivation by taking a gander out West.
A little initiative goes a long way, and we'll hold out hope that the plans laid out in Idaho gain traction in Washington, D.C. as well.
Source: Fox News