North Korea Announcement Shakes Globe, And Liberals Have Trump To Thank For It
North Korea has been a thorn in the world's side since the 1950's. Because of the Korean War the peninsula was split in half. South Korea is a free nation, built on democracy. North Korea became a communist dictatorship.
Since that time, the two nations have been enemies. An official treaty was never signed. Both nations were technically still at war. Any disagreement or problem could have easily erupted into violence. With the United States a strong ally to South Korea, North Korea hated us.
For decades, they promised to "wipe America off the map." North Korean leaders developed nukes and missiles. Our allies, South Korea and Japan (not to mention the West Coast) was targeted. Yet past U.S presidents did nothing to help the situation.
All that's changed under Trump. He knows how to handle a bully. When dictator Kim Jong Un shot his mouth off, Trump took him by the scruff of the neck. He got tough with Kim, showing him whose boss. Now something completely unexpected is about to happen. Something that sixty years of presidents could not achieve.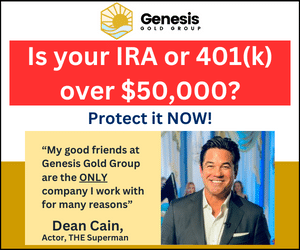 From CNBC:
North and South Korea are in talks to announce a permanent end to the officially declared military conflict between the two countries, daily newspaper Munhwa Ilbo reported Tuesday, citing an unnamed South Korean official…
Pyongyang and Seoul have technically been at war since the 1950-1953 Korean conflict ended with a truce — and not a peace treaty. Geopolitical tensions have occasionally flared up since the armistice, although to date both countries have managed to avoid another devastating conflict.
A successful summit between the Koreas later this month could help pave the way for a meeting between Kim and President Donald Trump. The U.S. president and North Korean leader are poised to hold talks in late May or June, according to the Korean Central News Agency (KCNA).
The Korean War ended in a "truce," not a treaty. That meant for the last sixty-five years, South Korea and North Korea were at war. They did not trade or interact with each other. Citizens were not allowed to enter either country. Any problem could reignite conflict.
In recent months, South and North Korea have been meeting. These nations are making real progress. China is supporting the talks, even hosting the summits. Soon President Trump will meet with North Korea, something nobody (and I mean nobody), thought could happen.
This is a clear indication that things are looking up for North Korea. For generations, the people suffered under communist rule. The result was misery, starvation, and death. But, perhaps, if North Korea works with outside nations, things can improve. Maybe they'll embrace capitalistic policy. It could lead to prosperity for the many North Koreans who suffer.
This was unthinkable until President Trump took office. Did we see any kind of movement under Obama? Of course not. Obama and other presidents ignored North Korea. What happened? The rogue nation developed more weapons. But after decisive steps from Trump, North Korea is willing to talk. Things are changing for good.
Source: CNBC