Mitch McConnell Is Scrambling After Donald's Border Wall Announcement
President Trump has been working very hard this past year in office. Despite all the setbacks and pushbacks between Democrats and Republicans-in-name-only, the president has had many successes in keeping his "Make America Great Again" promise.
However, when it comes to the situation about illegal immigration, Dreamers, or the border wall, Donald Trump is at a dead standstill. What is happening is that Republican leadership on both sides of Congress are refusing to put together any sort of bill that would complete the border wall and stop illegal immigration altogether.
Although we have no idea the exact reasoning why Congress is refusing to keep the rule of law intact, we do know that the president has only one bargaining chip to hold the wishy-washy Senate in check. And Donald has decided to deliver that check and balance to Mitch McConnell in such a way that is leaving him scrambling.
From Axios: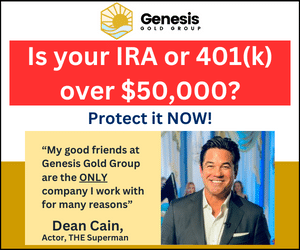 A senior administration official said Tuesday night that President Trump "will veto any bill that doesn't advance his common-sense immigration reforms" — a hardening of the White House bargaining position as the Senate begins an epic debate.
Why it matters: With moderate, bipartisan senators looking to restore protections for "Dreamers," who came to the U.S. as children, Trump is laying down a marker: He won't approve the squishy bill that will most likely come out of the Senate.
Although the Democrats in this particular article are attempting to find a reason to blame President Trump for using veto power that would directly affect Dreamers, what the Liberals are forgetting is that Donald has publicly said he wants to talk about DACA as long as the border wall and border protection are a part of the deal.
For some reason, Dems are having selective hearing when it comes to that.
Going back to the RINOs, it's time for them to step up like President Trump has time and time again. Americans cannot stand to see their senators turn into piles of jello and refuse to stand up for the rule of law and the U.S. Constitution.
In short, Mitch McConnell better be scrambling. He should be scrambling to send a bill to President Trump's desk that includes funding for the wall and funding for more wall protection. Otherwise, he should expect a big fat VETO on his pathetic attempt at a bill.
Source: Axios