As Migrant Horde Races Towards Southern Border, Trump Orders Last-Resort To Stop Them
Patriot Journal reported earlier this week on the incoming invasion of a caravan of illegal immigrants.
The horde marching to our southern border to demand refugee status has swelled to over a thousand people. These migrants will then be released into the general population and told to appear for a later court date, but many never do.
An activist group called "People without Borders" organized the caravan, while Mexico has been actively assisting them. They are providing the throng with buses to help transport them out of Mexico, instead of providing them refugee status in their own country as international refugee law demands.
Mexico's actions amount to orchestrating an invasion and should be considered an act of war. This invasion is a national emergency, and we suggested the President meet this act with force.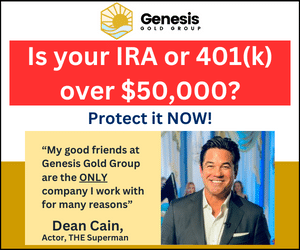 Our readers appeared to agree with this as well, and many Americans across the country have been calling for Trump to bring in the military to stop this caravan.
Now it appears the President is preparing to do just that.
From IJR:
During a pool spray in the White House Cabinet Room on Tuesday, President Donald Trump said that until "we have a wall and proper security," he will be sending the military to help secure the border.
"Until we have a wall and proper security, we're going to be guarding our border with the military," Trump said. "That's a big step, we really haven't done that before."
With Secretary of Defense James Mattis sitting next to him, Trump said he has been talking with him about the proposal. 
"We cannot have people flowing into our country illegally, disappearing, and, by the way, never showing up for court," Trump continued. "If it reaches our border, our laws are so weak and so pathetic … it's like we have no border.
Pres. Trump proposes sending U.S. military to defend southern border. "Until we can have a wall and proper security, we're going to be guarding our border with the military. https://t.co/RQHwirZuL4 pic.twitter.com/NxZsddKtxZ

— ABC News (@ABC) April 3, 2018
The President's initiative to preemptively block this invasion is being praised by conservatives. Liberals are predictably going into nuclear mode over this decision, with many claiming that the southern border isn't a militarized border.
Perhaps they don't remember that Obama ordered 1200 members of the National Guard to the border in 2010.
Trump's decision is truly the only one that makes sense. Our military is sitting on bases overseas while they could be working on the wall or protecting our defenseless border. It's a no-brainer, but the left doesn't care about border security. They won't rest until we have no border at all. 
But Trump isn't giving up our country for anybody, and the caravan is currently setting up camp in a soccer field in Mexico, waiting to see what the President's next move will be.
Source: IJR