2 Democrat Leaders Bankrupt Party with Losses – Over $200 Million Was Spent on Serial Losers Abrams and O'Rourke
What's Happening:
The results of the 2022 Midterms were a mixed bag for both parties. Pundits will be putting their spin on the results for days and weeks to come (especially since a few key races have yet to be decided). But one thing is very clear: some of the Democrats' favorite candidates lost big.
Fake Hispanic Robert Francis "Beto" O'Rourke suffered (another) painful loss. With 97% of the vote tallied, Republican Greg Abbott crushed Francis by nearly 900,000 votes. It was much worse for radical leftist (and media darling) Stacey Abrams, who lost to Brian Kemp, 53.44% to 45.85%.
Democrats put a tremendous amount of time and energy into these campaigns. As well as money. So, just how much cash did they waste on losers? Let's take a look.
From Breitbart: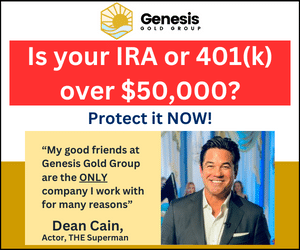 Democrats poured more than $75 million into the Lone Star State's gubernatorial race…

On Monday, the Dallas Morning News reported, "Since July 1, 2021, Abbott has raised $83.6 million and O'Rourke $77.3 million." […]

By my math, O'Rourke has spent $170 million losing three elections.
Democrats need to stop giving this Irishman money. But it was even worse when we look at Abrams, who enjoyed endorsements from the likes of Whoopi Goldberg and Oprah Winfrey.
From Breitbart:
Abrams' campaign and leadership committee, One Georgia, brought in a combined $105.3 million for her campaign, according to GPB News.

It is unclear exactly how much of the $105 million was spent on Abrams' campaign, but her donors now know that Abrams is not a good investment in the state of Georgia.
According to reports, Brian Kemp raised about $80 million for his re-election campaign. Abrams had much more cash, thanks to big sponsors from around the country. Yet she was still crushed by Abrams (who had been heavily criticized by former President Donald Trump).
Combined, Democrats wasted over $108 million on these losers.
What should this teach Democrats? Quite a bit, in fact. Large sums of money can't help a bad candidate. And you don't run far-left radicals in states as red as Texas and Georgia. But chances are, Democrats will not learn a lesson from this.
They will simply double down on funding losers like O'Rourke and Abrams. Don't be surprised if both of them show up in 2024, thinking that can become president.
I'd bet money on it.
Key Takeaways:
Democrats wasted nearly $200 million on candidates that lost big races this week.
Robert O'Rourke spent $77 million to lose the gubernatorial race in Texas.
Stacey Abrams raised over $100 million and lost to Gov. Brian Kemp.