Red Wave Just Crashed Hard into the Midterms – In Just a Week, Republicans Almost Double Their Generic Lead
What's Happening:
Democrats have done their best to stop a "red wave" from sweeping over the midterms. They spent the summer trying to make the elections about abortion–hoping Americans would ignore Biden's massive failures on nearly every issue.
But the left miscalculated, as usual. Biden tried to pull a few last-minute schemes, like pardoning marijuana convicts and handing out student loan forgiveness. None of it seems to have tricked Americans into forgetting Democrats allowed inflation to skyrocket, shut down energy, and leave the border open.
And now, they are shaking in their boots.
From Rasmussen Reports: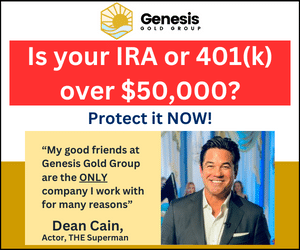 The 2022 midterm elections are now 25 days away, and Republicans have a seven-point lead in their bid to recapture control of Congress.

The latest Rasmussen Reports national telephone and online survey finds that, if the elections for Congress were held today, 48% of Likely U.S. Voters would vote for the Republican candidate, while 41% would vote for the Democrat.
Despite the propaganda spread by Democrats through the media, they continue to lose to Republicans in the generic ballot poll.
Republicans have actually increased their lead in recent weeks, as Democrats stumble terribly right at the finish line.
Biden's approval resumed its downward trend when gas prices started to go back up. Because he refused to lease land for drilling, America is at the mercy of OPEC–which has cut back production.
Democrats have ignored the open border, as millions flood into the country. This massive crisis is jeopardizing our national security, not to mention local economies.
Even as the nation burns, Democrats waste their time on woke priorities, like forcing children to embrace transgender ideology and providing benefits to illegal aliens.
Joe Biden has done his part in torching his party. Instead of reversing course on most (if not all) of his policies, he has taken to attacking Republicans.
He has called Republicans "semi-fascist" and "threats to democracy." That's not a way to win elections, Joe. He is trying his best to distract from his failed presidency and the pathetic ineptitude of his party.
But Americans haven't been tricked. These polling numbers spell doom for Democrats. The gulf is even wider in swing districts, which Democrats are poised to lose in big numbers.
Key Takeaways:
A new poll reveals Republicans have a seven-point lead in generic ballots against Democrats.
This is a jump from last week when they were leading by four points.
Biden's approval continues to drag down Democrats, as the party prioritizes woke politics.
Source: Rasmussen Reports