Melania Wears Elegant Holiday Outfit – Brings Thanksgiving Back To The White House
Michelle Obama doesn't hold a candle to our First Lady.
We have an amazing First Lady, who is caring, ambitious, and also incredibly stylish.
She always puts a lot of thought into her outfits, especially while traveling with her husband on their diplomatic trips.
If she were a Democrat, the media would be fawning over her look constantly.
But since she's married to Trump, no fashion magazine will do a spread on this elegant, fashion savvy, and beautiful First Lady.
Despite the media's refusal to promote her beauty, her outfits often sell out at department stores.
Her latest look for the holidays is no exception—both for Thanksgiving and Christmas!
She just showed up at the White House Thanksgiving, including the turkey pardon, wearing a striking Dior jacket. From Breitbart: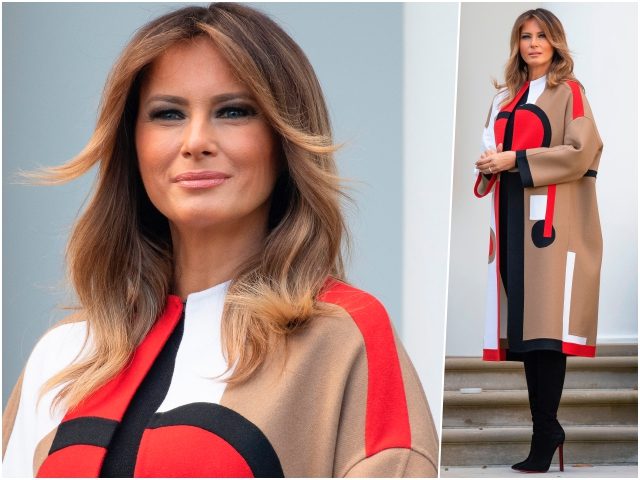 Mrs. Trump opted for a striking red, white, black, and camel Dior coat from the brand's Pre-Fall 2018 collection. The coat stood out amongst the crowd of mostly men's suits with its vivid colors and geometric, abstract pattern.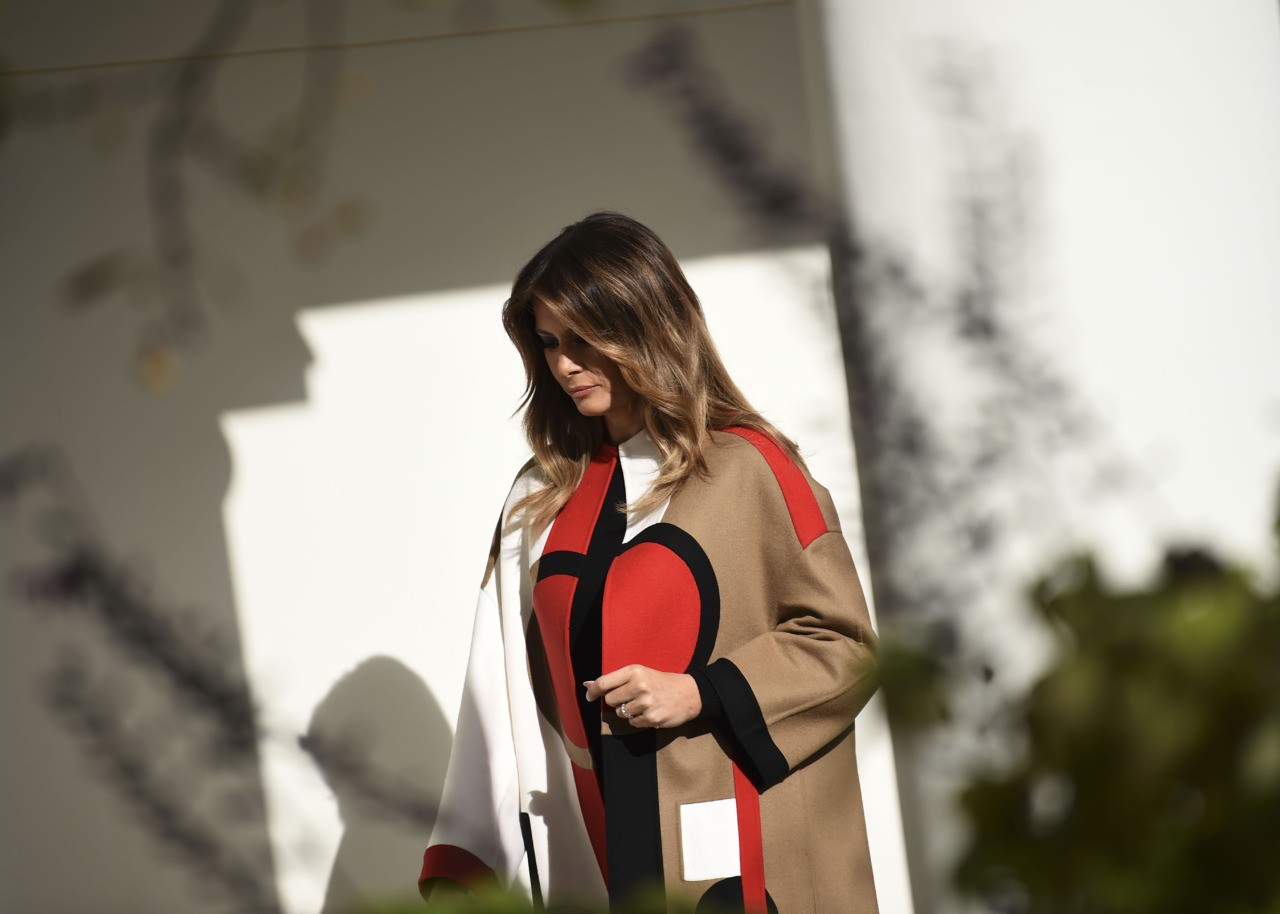 SHARE if you love Melania's Thanksgiving look!
But Melania wasn't done stunning the American people yet…
The First Lady wore a beautiful red cape to receive the White House Christmas Tree, and the cape is already sold out at Neiman Marcus!
Check it out: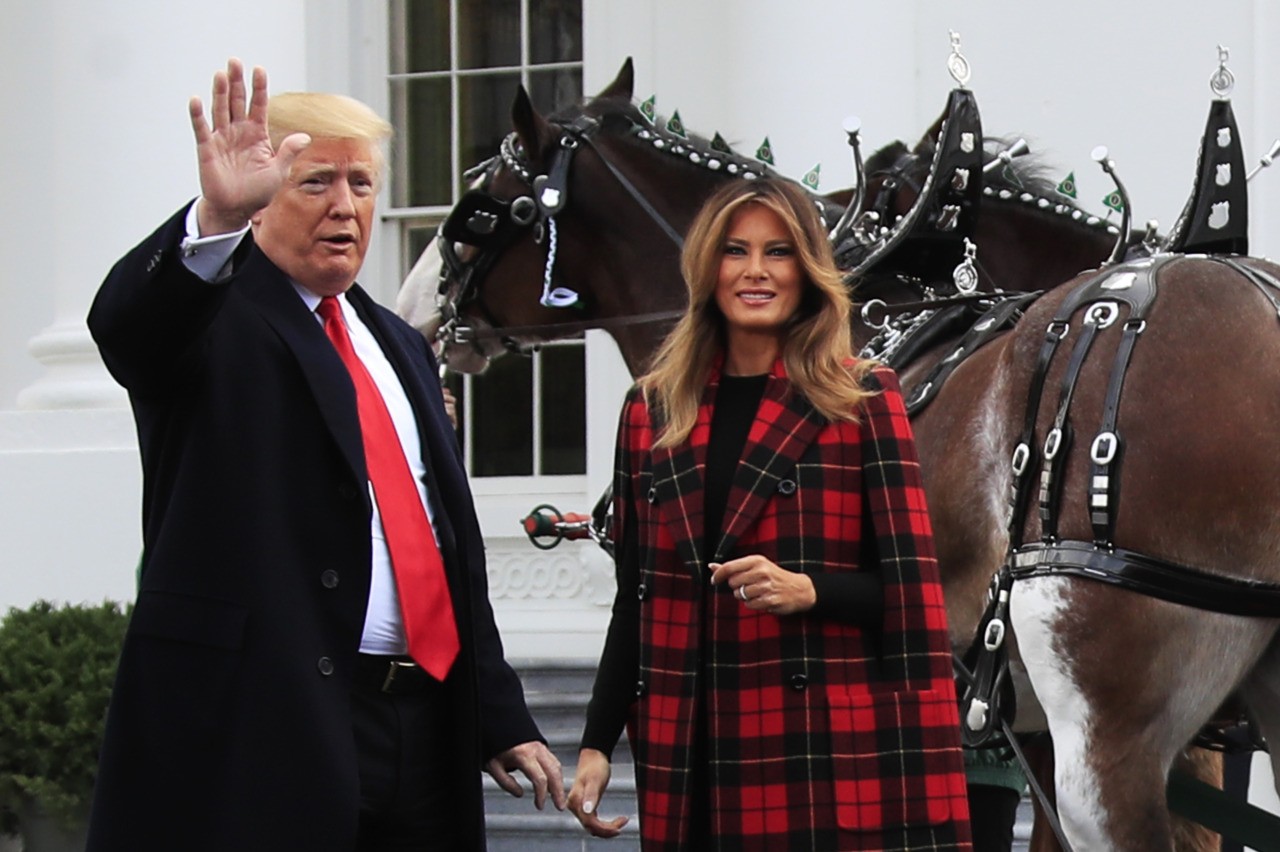 First Lady Melania Trump welcomed a North Carolina Christmas tree to the White House in a holiday-inspired ensemble to kick off the season of joy.

Mrs. Trump wore a black sweater, black skinny pants, and Christian Louboutin suede boots under a Michael Kors double-breasted, red tartan cape that is now sold out at Neiman Marcus.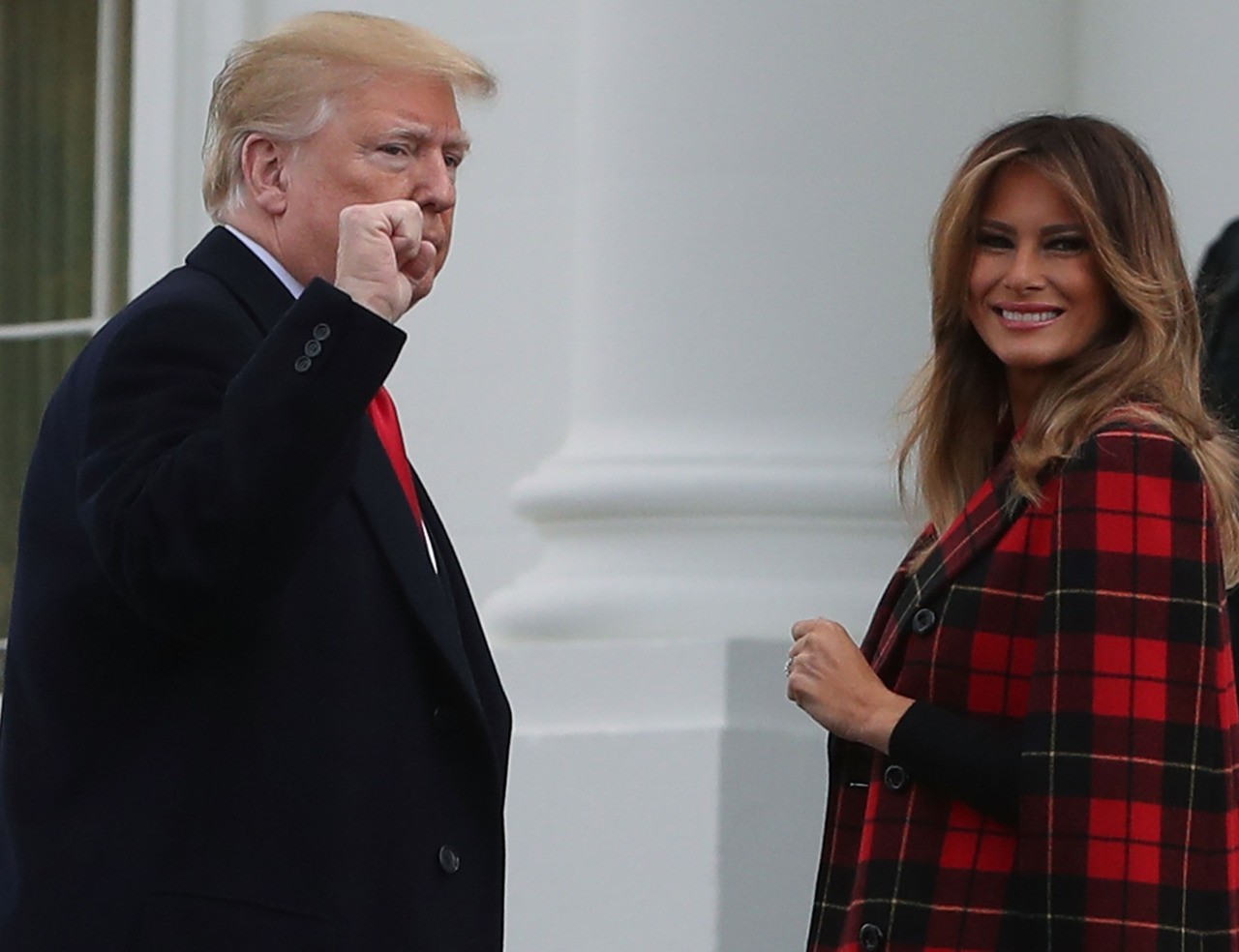 The haters can't stop Melania from looking gorgeous in everything she wears, and other designers are clamoring for the chance to dress her.
It's easy to see why.
SHARE if you love Melania's Christmas look!