McCarthy Finally Gets FBI to Cave – Scores Historic Win After Unprecedented Threat
What's Happening:
Not long ago, we learned from House Republicans (thanks to a whistleblower) that the FBI had a document with evidence of Joe Biden's family involvement in a bribery scheme. House Republicans just happened to be investigating the Bidens. So, they subpoenaed the FBI, demanding this document (which, despite having it, never triggered an FBI investigation).
The FBI refused to hand it over.
But Speaker McCarthy was not joking around. He threatened to hold FBI head Christopher Wray in contempt of Congress. Still, nothing. So, McCarthy got the ball rolling to hit Wray with this unprecedented charge. Guess what happened next?
From Fox News: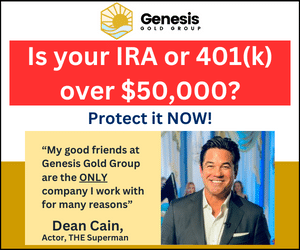 The FBI is preparing to bring the subpoenaed document alleging Joe Biden was involved in a criminal bribery scheme to Capitol Hill Monday for lawmakers to review, after House Oversight Committee Chairman James Comer threatened to hold the bureau in contempt of Congress…

A source familiar told Fox News Digital that the FBI will bring the FD-1023 document to Capitol Hill Monday for Comer, R-Ky., and the top Democrat on the committee, Ranking Member Jamie Raskin, D-Md., to review.
Well, now! It looks as if both Wray and McCarthy tried to call each other's bluffs. The problem? McCarthy wasn't bluffing! After taking steps to hold the FBI director in contempt of Congress, the agency decided to hand over this document related to the Biden family.
According to reports, this document contains information that could implicate Joe and his family in a $5 million bribery scheme, from his time as vice president. Americans have long heard rumors that suggested Joe Biden helped his son Hunter Biden score lucrative business deals.
House Republicans also revealed that China had deposited millions into various Biden family members' bank accounts. Yet we are supposed to think nothing fishy was going on.
Many Americans believe Joe Biden used his son to make the family rich, promising favors to foreign entities while he was vice president. That would be called bribery. But we've yet to see firm evidence proving this.
Could this document be the smoking gun that seals Biden's fate? We have no idea. But we would like to know why the FBI sat on this document for years–and why they were so unwilling to hand this over to Congress.
Perhaps we'll find out soon enough.
Key Takeaways:
The FBI agreed to provide a document alleging the Biden family crimes to Congress.
The agency changed course after House Speaker McCarthy moved to hold Director Wray in contempt of Congress.
The document supposedly revealed a bribery scheme run by then-Vice President Joe Biden.
Source: Fox News