Marine's Legs Give Out In Boston Marathon – Then He Shows What Heroes Are Made Of
I figured his race was over… but I will never forget what this Marine did next.
U.S. Marine veteran Micah Herndon shouldn't be alive.
When on assignment in Afghanistan, his Marine Corps vehicle got nailed by an IED.
Not just one IED, either … two.
Herndon was very lucky that the first IED didn't detonate quite right, but the second explosion absolutely crushed Herndon, who was manning the vehicle's turret.
Somehow, though, he survived without any life-altering injuries. It was pretty incredible.
But sadly, this is not the story all veterans get to tell.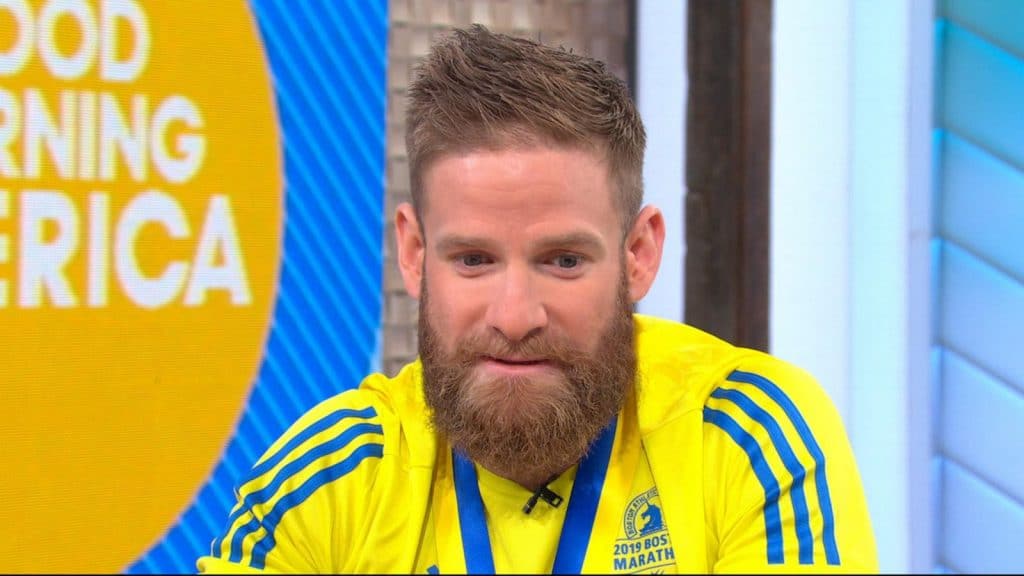 Two of Herndon's Marine comrades – Mark Juarez and Matthew Ballard – were killed by a similar IED, as was British reporter Rupert Hamer.
Herndon never forgot that. He never forgot that he was the lucky one.
There must've been dark times when the brave Marine wondered why he was left alive, while his friends had to die…
Thankfully, he found some much-needed peace in running.
And as he ran and ran, he got better and better; soon he was participating in half marathons.
While jogging along, he would rhythmically repeat the names of his comrades: "Juarez, Ballard, Hamer … Juarez, Ballard, Hamer."
"I run in honor of them," Herndon said. "They are not here anymore. I am here, and I am able."
This was the mantra he was repeating when his body gave out during the Boston Marathon.
Half-marathons are one thing but a full 26-mile marathon is quite another and at the 22-mile mark, Herndon's legs just buckled.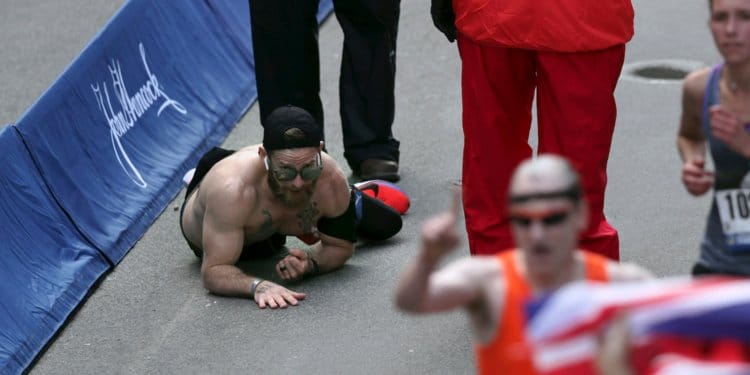 It was over. Without your legs, you can't run, right?
But Herndon, like most Marines, is no ordinary man.
He beat Death once; he wasn't about to let a little problem like cramping legs stop him from achieving his goal and honoring his friends!
And so, he kept going … on his hands and knees.
Eventually, Herndon did in fact cross the finish line; he had crawled the last 4 miles!
He accepted no help and never stopped; he just kept going. And THAT is what heroes are made of.
If this doesn't bring a tear to your eye, fellow patriot, nothing will!
SHARE this unbelievably inspiring story with anyone who needs a boost today!
Source: Liftable