Angry Libs Blame Trump For Synagogue Shooting, But They Didn't Blame Obama For…
Liberals are good at only one thing: hypocrisy.
The instant the Pittsburgh synagogue tragedy happened, Leftists blamed President Donald Trump.
Apparently, a nutjob screaming about how all Jews should die is Trump's fault.
Never mind that Trump is the most Israel-friendly leader we've had in decades, or that he said the shooter get the death penalty.
No, liberals and Democrats care nothing for facts. They just want to stir up more hate.
But U.S. ambassador Nikki Haley isn't about to let them get away with it.
You see, Haley was the Governor of South Carolina in 2015 when another crazed gunman opened fire in a church and killed 9 people.
And who was president then…? And did anyone even whisper that it was his fault?
I have struggled w/ what happened in Pitts bc it's so similar to what happened in Chas. The country was very racially divided @ the time. We didn't once blame Pres. Obama. We focused solely on the lives lost & their families. Have some respect for these families & stop the blame.

— Nikki Haley (@nikkihaley) October 30, 2018
We simply weren't allowed to blame Obama, the first African-American president. Because that would be racist.
Blaming Trump for everything under the sun, however, including the weather (yes, really), is not only tolerated but encouraged.
Welcome to the land of the free, where you're only free if you're not a white heterosexual Christian.
Haley, like most sensible people, has no interest in assigning blame after a great tragedy. "Stop the blame," is what she said.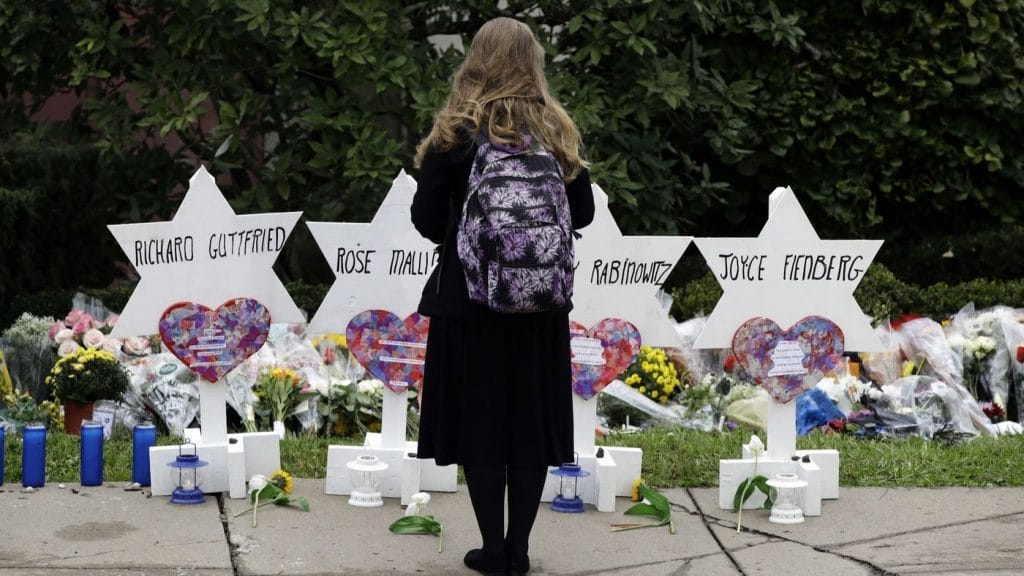 This would include sending bomb packages to Democrat leaders.
The insanity has to stop all the way around … but let's not forget who started this downward spiral in the first place.
That's right, it happened immediately after Donald Trump was elected. The Left went berserk and violence erupted.
So if the hypocritical liberals MUST place blame, maybe they should look in the mirror…
Source: IJR