Liberals Want Christian War Monument Demolished – Supreme Court Preps HISTORIC Decision
The war against Christianity has been raging for decades in America.
The sad fact is: Christians have to face the Left's ongoing crusade against their religion on a daily basis.
This is because Christian virtues do not align with the liberal agenda, and therefore liberals want to wipe it off the face of the Earth.
And now, the godless Left have set their sights on a shocking new target.
At the center of the latest battle between the atheist Left and Christian Right is a 40-foot-tall Peace Cross in Bladensburg, Maryland.
After World War I, the memorial was erected to commemorate the sacrifices of 49 men from Prince George's County, Maryland, who gave their lives in service.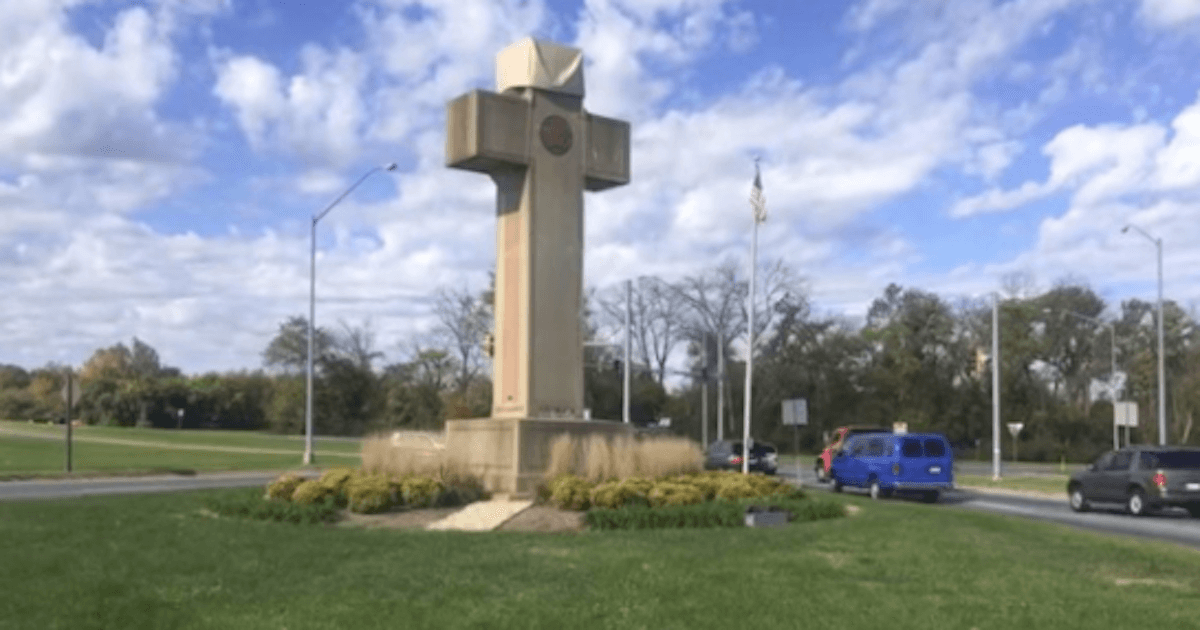 But the Left is calling the cross"offensive" and are demanding for it to be removed, and now the case is going to the Supreme Court.
However, several brave U.S. veterans are making their voices heard (from Western Journal):
"Jake Hill, a lance corporal in the Marine Corps, sees the latest effort to remove the Peace Cross as one more step in a long war against religious liberty in America.

'Where will this end?' asked Hill, 28. 'Will they begin chiseling the crosses and stars of David off gravestones in Arlington (National Cemetery) next?'
Darn good question.
And Matthew Collins, another Marine Corp veteran, said his generation's legacy is at stake:
"I hope that in the future, a revisionist will not take such liberties with my generation's legacy — or see such a harmless and sincere profession of faith and remembrance as an attack."
The 93-year-old Peace Cross in Bladensburg, Maryland, is a dignified expression of gratitude to those who gave their lives for America. Its fate is now with the Supreme Court. Americans should have the freedom to honor war heroes according to their beliefs. pic.twitter.com/KGg92VPS6f

— Kay Coles James (@KayColesJames) November 6, 2018
Liberals see the cross as some sort of attack because it's not "inclusive of all faiths" and resides on public land, which is maintained by the government.
But this memorial is just that: a memorial.
It doesn't require, suggest, or recommend that anyone adopt Christianity. It is merely a way to honor the 49 Christian men in Maryland who died in World War I.
According to the Establishment Clause of the First Amendment, the government cannot prohibit mention or use of religious objects, or words, or signage.
But this hasn't stopped the atheists of Bladensburg from continuing to advance their lawsuit. The large cross resides in the center of the town, making it "unavoidable" to the people who want to destroy it.
But these individuals do not represent the majority of the town, who are hoping the Supreme Court rules to protect the Peace Cross.
Do you support our veterans and this town in their fight?
Source: Western Journal