Leftist Women's Group STRIPPED Of Top Award. They're Guilty Of 1 Horrid Action—SICK!
The so-called Women's March should really be called "The March for Radical Leftist Women".
Women who don't bow to liberal groupthink are not welcome to participate.
Just last year, the pro-life group New Wave Feminists wanted to join the March, but leaders banned them from attending, proving that the Women's March is NOT inclusive.
And this was hardly the first time leftist marches were caught excluding women whom they find "problematic".
Jewish women carrying Israeli flags have also been told that they're not welcome at these liberal marches.
The Left's disdain for Israel is apparent, and the leaders of the Women's March are outspoken in their hatred for the Jewish state.
But now another leftist group is condemning the Women's March's actions, and will no longer be giving them its highest award.
From The Daily Wire:
"The Friedrich Ebert Foundation, a German think tank for its social democratic party, was slated to award the Women's March with its Human Rights Award on November 12, but has now withdrawn the group's nomination, according to the Jerusalem Post.
Members from one of the Foundation's working groups, Critique of Anti-Semitism and Jewish Studies, penned a public letter…

…denouncing the Women's March's anti-Semitism and support of the Boycott, Divestment, and Sanctions (BDS) campaign against Israel.
'We believe that the Women's March USA does not meet the criteria of this award…
…as its organizers have repeatedly attracted attention through antisemitic statements, the trivialization of antisemitism and the exclusion of Zionists and Jews since Women's March USA's establishment in 2017.
Women's March USA does not constitute an inclusive alliance,' the members wrote."
The Foundation denounced Linda Sarsour's statements that feminists could not also be Zionists and that Zionists were Nazis, calling such words hate speech.
The Foundation also stated that her support of the BDS movement against Israel, as well as her stance that Israel is an apartheid state, proves that she is very clearly racist against Jews.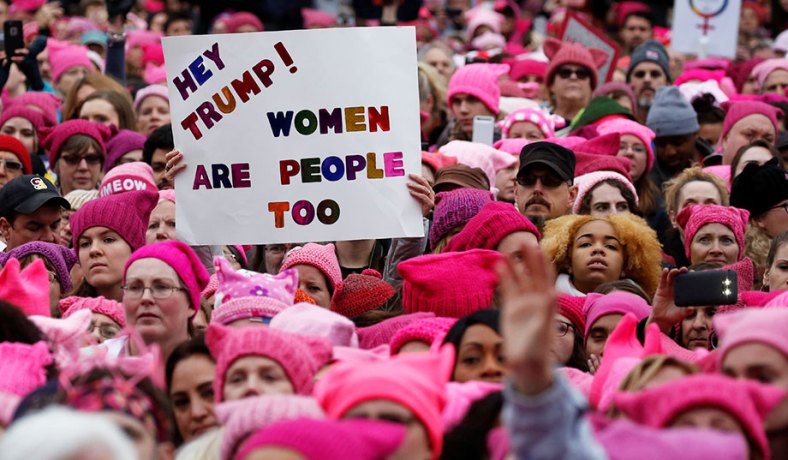 Further evidence of the Women's March's anti-Jewish bias are the leaders' friendships with anti-Semite Louis Farrakhan, who recently called Jews termites.
As the foundation wrote in its letter:
"Just as important the struggle for feminism still is, so is the fight against other forms of discrimination, as well as to work inclusively and to not exclude Jews.
'An organization that may support feminism, but discriminates against Jews and Zionists and denies Israel's right to exist should not be honored by a democratic foundation that advocates diversity and speaks out against discrimination," the group concluded."
Darn right!
No group with such obvious anti-Semitic views should be given ANY sort of humanitarian award, and the Friedrich Ebert Foundation should be commended for taking a stand against hate.
Finally, someone exposed this "inclusive" Women's March for the intolerant people they really are!
Source: The Daily Wire