After Jussie Smollett CRASHES, His Show 'Empire' Gets Even WORSE News
Everything this guy ever touched is falling apart…
We all know the score by now, don't we?
Jussie Smollett, a gay African-American actor and the star of the TV show Empire, perpetrated a vile hate hoax.
He lied about getting attacked by two white guys with MAGA hats and ropes, and was consequently arrested for filing a phony police report.
Additionally, he's facing 16 counts of disorderly conduct. So yeah, he's in trouble.
However, given all the attention Smollett has received, one might assume his former show's popularity would skyrocket.
After all, liberals were coming out of the woodwork to defend this guy; many would probably watch Empire just to show their ridiculous support.
…but that isn't happening.
Via Breitbart:
"Empire's ratings suffered series-lows on Wednesday as fallout from actor Jussie Smollett being indicted for filing a false police report continues to plague the Fox drama."
Yes, as TheWrap reports, this week's episode "saw a demo drop of 18 percent and 9 percent overall."
The show just continues its swandive, as the last episode only managed to draw in 4 million total viewers.
The show's co-creator and executive producer Lee Daniels said the weeks since Smollett's arrest have been "a freakin' rollercoaster."
Daniels was the first to show support for Smollett, but things haven't gone well since that time.
In fact, the whole mess has caused the cast to experience "pain and anger and sadness and frustration," all amid the ratings fall.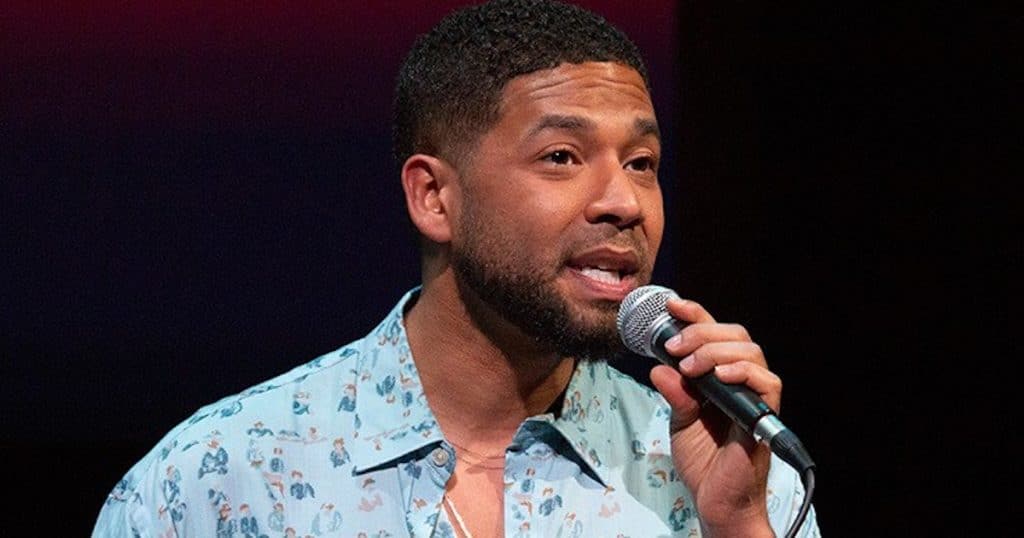 Looks like Smollett's cowardly hoax didn't help anyone, least of all himself.
The show appears to be doomed; it's NOT benefitting from Smollett thrusting himself into the limelight in the worst pay possible.
So, not only is Smollett out of a job, but it appears he may have ruined the show that gave him his fame!
There's a word for this, isn't there…? I think it's "karma."
And SHARE if you want to see Smollett declared GUILTY on all charges!
Source: Breitbart