She's Going DOWN! Judge Slaps Jussie Smollett's Mastermind With Subpoena
A MAJOR player in the Smollett case is suddenly in BIG trouble!
Americans were outraged over the Jussie Smollett case.
And you know, many are STILL outraged.
After the gay, African-American actor faked a hate crime, he somehow managed to get off scot-free.
But people demanded justice; after all, the man framed two Trump-supporters for a fake crime. He SHOULD pay!
However, even if he doesn't, maybe the mastermind of his defense can take the fall…
From Western Journal:
"Kim Foxx, the Cook County State's Attorney currently in hot water for allegedly mishandling the high-profile Jussie Smollett case…

…was issued a subpoena this past week in relation to a possible investigation regarding the case."
Look out, Foxx, you might not get away with what you did!
We know that Foxx claimed to recuse herself from the case, over her supposed connection with Smollett.
Turns out, she didn't.
Based on text messages and other information, we learned that Foxx's office was still interfering with the investigation and following case.
Judge Sheila O'Brien said Foxx's decisions were "plagued with irregularity" and added:
"Foxx's conflict in this manner is beyond dispute.

Foxx misled the public into believing that Smollett's case was handled like any other prosecution and without influence."
It's about time someone finally said it!
Remember, everyone in the country was sickened to learn that the county dropped his case–for absolutely no reason.
Smollett nor anyone else connected to what he did, would pay for their crimes.
Which unfortunately proves that if you are a wealthy liberal in America, you can get away with anything.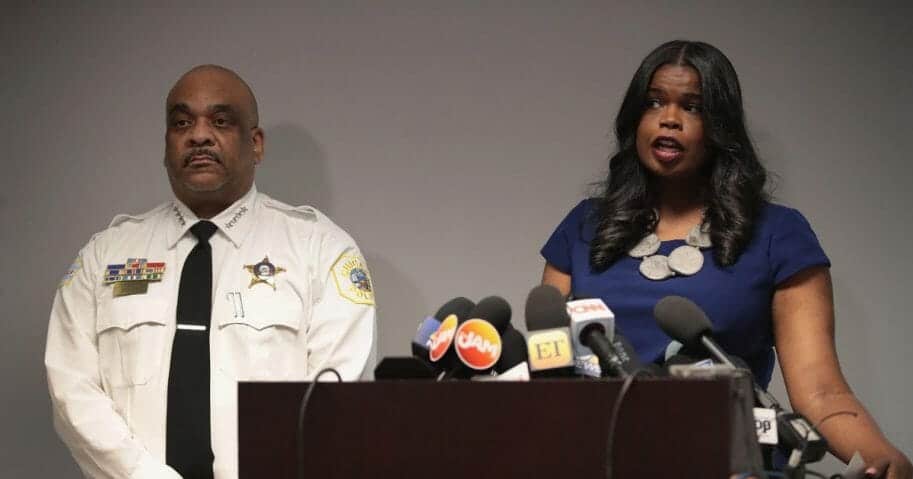 But at least someone connected to this crime is facing some kind of justice. The truth is clear:
Foxx clearly intended to interfere in this case, and tried to help Smollett (and probably did).
Now we might finally get some answers, and maybe people will actually face the consequences for their answers.
We can only hope, right?
SHARE if you demand Foxx AND Smollett get what they deserve!
Source: Western Journal