Donald Takes $1.6B And 4,000 Jobs From Overseas, Gives It To Southern State
President Trump meant it when he said he would restore the economy. And he's doing in ways nobody thought was possible. His leadership in the White House has reduced waste and taxes. Those are major hurdles to job creation.
Throughout last year, we read about company after company bringing back jobs to the U.S. From local businesses to foreign institutions, it seemed like everyone wants to invest in the U.S.
Hmm, I wonder why? We did see this much action during Obama's time in office. Jobs were only leaving the country.
Now a huge announcement was made that a company will invest $1.6 billion into the American economy.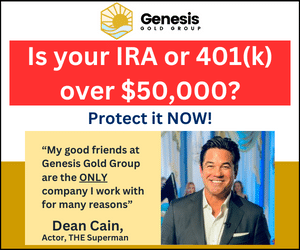 From Breitbart:
On Wednesday at an event at the RSA Activity Center, Gov. Kay Ivey (R-AL) made it official when she announced Toyota-Mazda would be building a $1.6 billion factory in northern Alabama's Limestone County outside of Huntsville.
"Today is indeed a great day in the state of Alabama," Ivey proclaimed. "As governor, it is my honor and privilege to announce that Mazda and Toyota have chosen Alabama as the home of their new production plant."
The announcement was met with a stand ovation just blocks from the Alabama State Capitol, where legislators are convening the state's annual legislative session.
The plant will add 4,000 new jobs with average salaries of $50,000 annually and the plant will have the capacity to produce 300,000 cars annually.
Those jobs mean a lot to our economy. But more than that, the products they produce will be sold around the country and world. The impact of this plant will have repercussions throughout the economy.
You better believe this wouldn't have happened without Trump's influence. The reduction in regulation and taxes attracted Toyota.
And guess what will happen next? Other companies will want to invest in the U.S. Companies from around the world will see how Toyota and others are thriving. They will want to get in on the action.
Expect to see more investments announced in the coming months. The winning won't stop.
Source: Breitbart