Ivanka Trump Makes Amazing Gesture on "Giving Tuesday" – She Just Distributed Produce in State of North Carolina
If you didn't know, Tuesday was "Giving Tuesday" across the country, and various politicians and celebrities tried to do their part.
This includes Ivanka Trump, who has slipped out of the political limelight since former President Donald Trump left the White House. She has, however, remained active in other ways.
For example, what she did in North Carolina this week won't be forgotten for a very long time.
Trump traveled down to North Carolina with "Ripe Revival," an organization that helps to distribute meat, dairy, and fresh produce to rural families who could use the assistance.
Typically, wealthy individuals might support such organizations on paper, but rarely help out in person.
That wasn't the case with Ivanka, though: she became directly involved, packing the Ripe for Revival market bus with food. She even volunteered at one of the distribution sites in Littleton, N.C.
And with inflation and the general cost of living so high, many state residents appreciated the 25 percent discount Ripe for Revival usually offers.
Said Trump (via Fox News):
Wonderful organizations like Ripe Revival foster connectivity between America's small farms and hungry families in need of healthy and nutritious food.

On this Giving Tuesday, I had the pleasure of joining Ripe Revival in North Carolina to help distribute their beautiful, locally sourced fresh produce, protein and dairy to food-insecure rural families near Raleigh.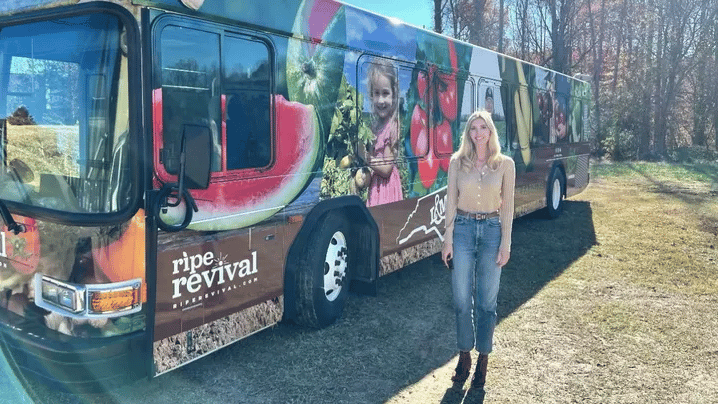 Ripe for Revival also teamed up with the Ed Fitts Charitable Foundation and Littleton Academy, in order to establish a voucher program that allows kids to accompany their parents when shopping for groceries.
Ripe for Revival CEO Will Kornegay thanked Ivanka for donating both her time and money:
We are honored to spend Giving Tuesday with Ivanka Trump and her team as they visit the Ripe For Revival 501(c)(3) pay-what-you-can Mobile Market program.

This nonprofit program makes fresh, local produce and food accessible and affordable to all, regardless of their budget.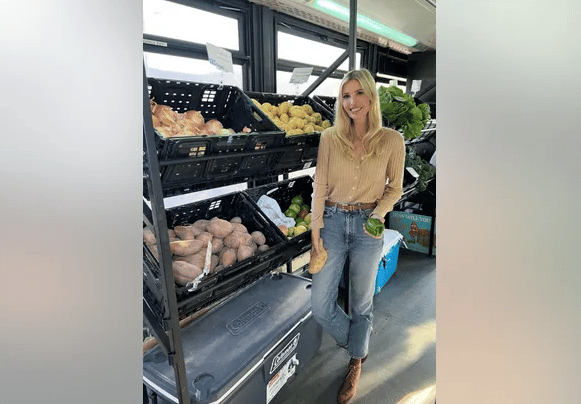 This group follows on the heels of the Farmers to Families Food Box program that President Trump spearheaded. This program delivered a whopping 4 billion meals to needy families during the pandemic.
And though Ivanka has said she doesn't plan to be involved in future politics, that isn't stopping her philanthropic activities.
This is hardly the first time she's helped bring food to people in need: Just after Russia declared war on Ukraine, she helped send 1 million meals to Ukrainian families.
Trump has also helped out multiple times in other southern states (Kentucky and Louisiana, for example), and she remains a force for good during trying times.
Though Donald might remain embroiled in multiple controversies, Ivanka appears to be doing a good job of avoiding all the mud-slinging.
Key Takeaways:
Ivanka Trump went to North Carolina to help Ripe for Revival bring food and supplies to needy families.
With the cost of living so high in America right now, many thanked Ivanka for trying to ease the pain.
Ripe for Revival CEO Will Kornegay said they were "honored to spend Giving Tuesday with Ivanka Trump and her team."
Source: Fox News