Rare Ivanka Footage! The First Daughter Delights Natives With Her Dance Moves
Thanks to our dishonest media, Donald Trump and his family get a bad rap—but Ivanka just blew their narrative to pieces.
They unfairly try to make Americans think the First Family is just a bunch of rich snobs, just another cog in the wealthy elite wheel.
But that contradicts everything we know about Trump and his children, doesn't it?
Donald Trump has always been a down-to-earth, blue-collar-loving American, and his employees love him.
And he taught those values to his children… especially his daughter, Ivanka.
She just proved once AGAIN that she's a kind-hearted humanitarian, and she knows how to have fun, too!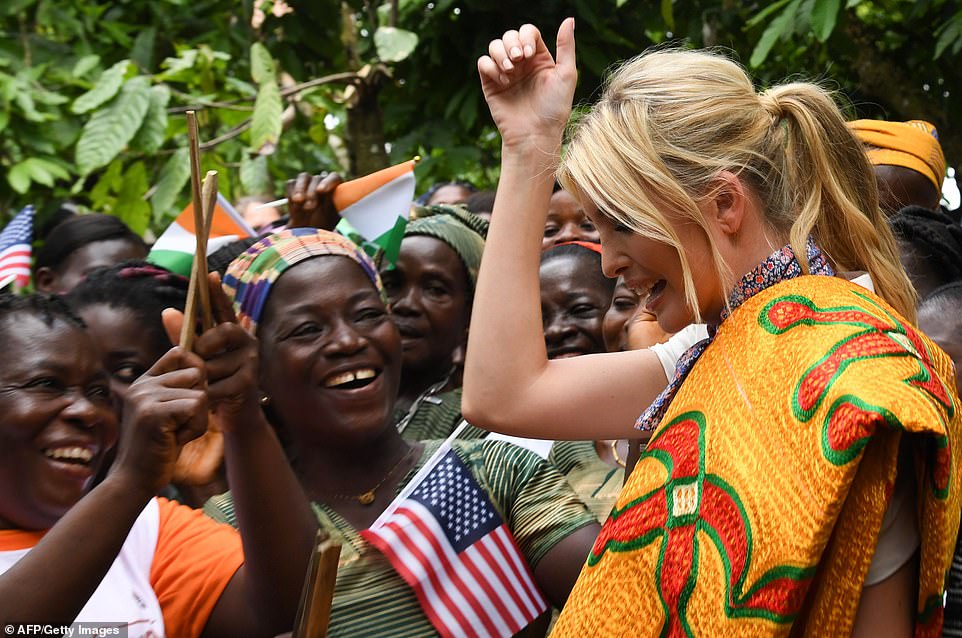 From Daily Mail:
"The 37-year-old first daughter, who is normally very reserved, showed off a much more fun and carefree side to her personality on Wednesday…

…when she joined in with some local dancers in a small town on the Ivory Coast, where she is due to tour a coffee collective."
The daughter of billionaire and president Donald Trump had no problem dancing with the locals in this small town.
And what else does it prove?
That the First Daughter is not only loved and respected all over the world, but she also has a carefree side that EVERYONE appreciates!
In fact, they love her so much, the natives gave Ivanka a tremendous gift: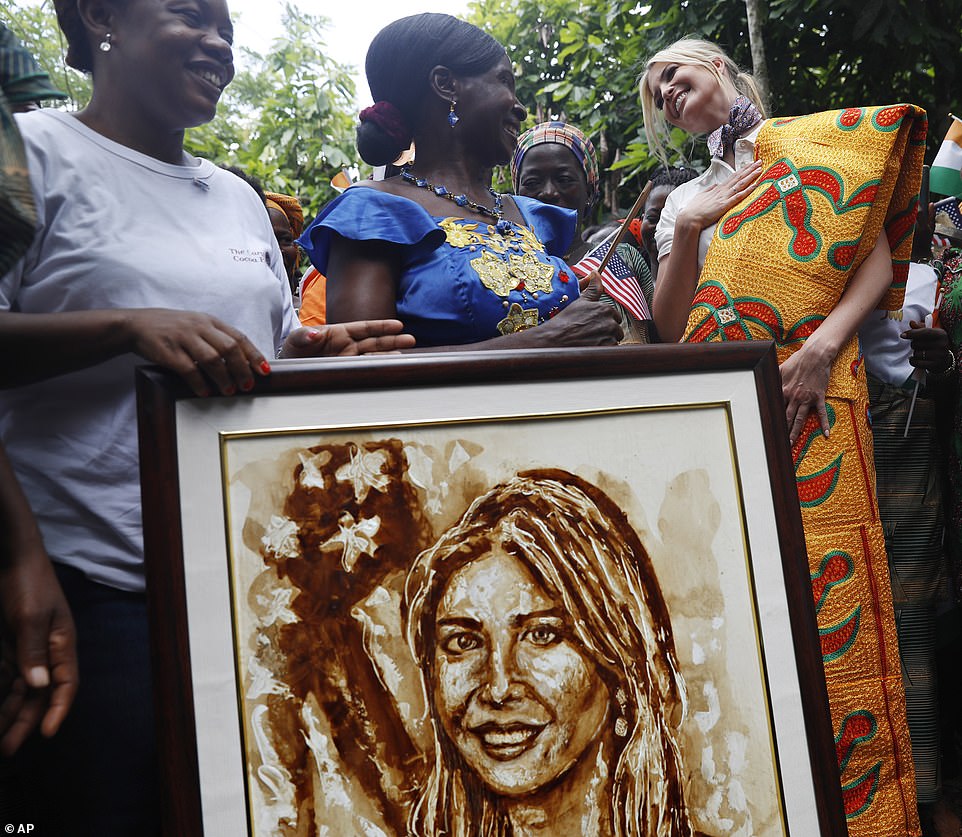 It's her portrait on a local cloth, traditionally only given to visiting kings!
How amazing is that?!
Now consider this:
Had this been the daughter of Obama or another Democrat, it would have been shown on every news channel in American. Right?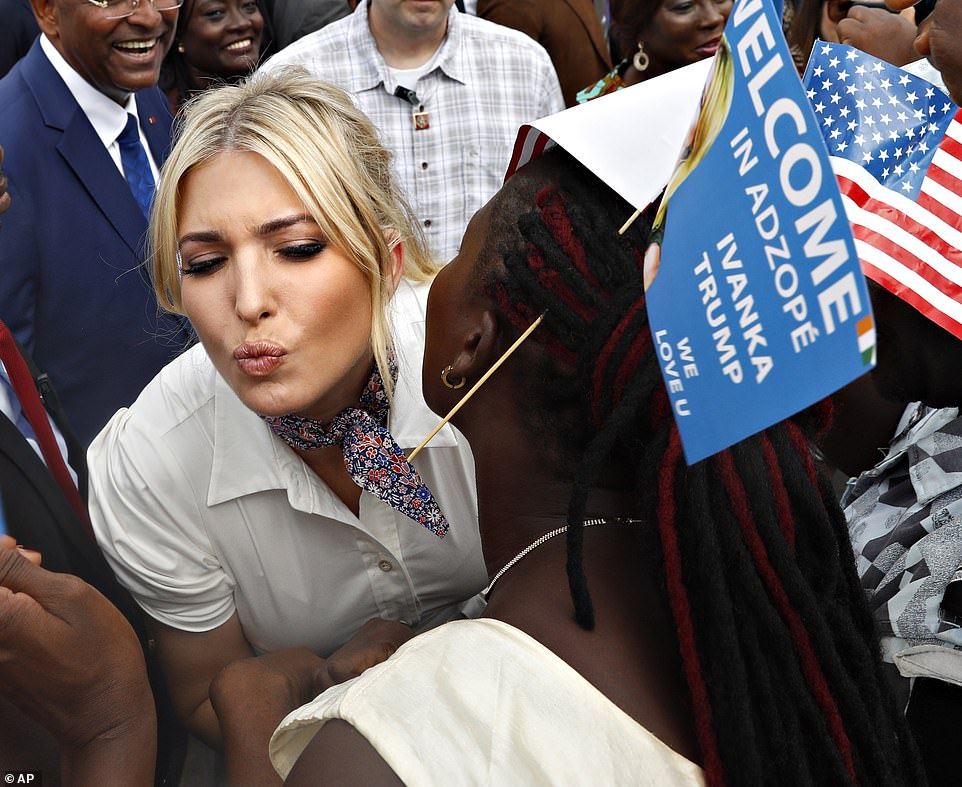 But because this is Trump's daughter, the left-wing media doesn't care. They will continue to portray Ivanka and her husband Jared Kushner as cold, uncaring elitists.
But Americans know better, don't we? Ivanka is much like her father; a down-to-earth, caring and successful patriot.
She enjoys connecting with regular people, regardless of culture, country, or background.
These are the kinds of people you want in the First Family, right?
SHARE if you like seeing Ivanka cut loose, and you appreciate her worldly kindness!
Source: Daily Mail