Hunter Biden's Latest Secret Just Slipped Out – Hidden Source Just Dropped a Hollywood Bombshell
The tragic saga of Hunter Biden never stops…
Each week we are graced with another revelation either from his laptop or from a close source detailing some new information that somehow continues to blow our minds. And today is no different.
Have you ever heard the term "Sugar Brother?"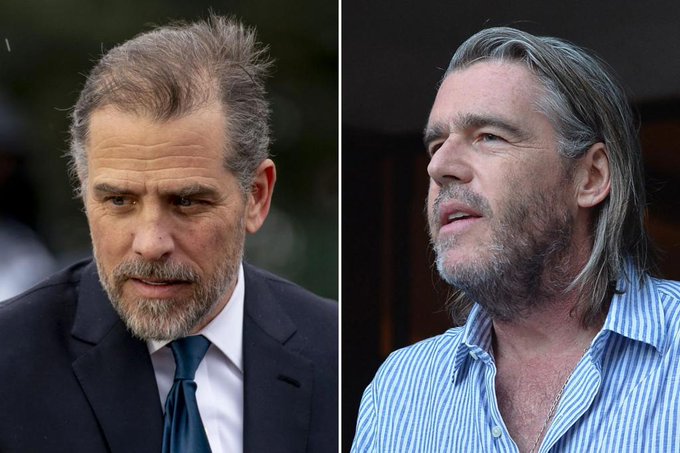 Don't worry, I hadn't either, but now we can all learn together. From what I understand, its much like a Sugar Daddy, but instead of other "favors" that would normally be granted in exchange for money, its more normal 'son of the President' stuff like tax evasion and inside influence.
Check out this report from the NY Post:
A big-shot Hollywood lawyer reportedly paid off Hunter Biden's delinquent taxes — which a source told The Post amounted to more than $2 million — as President Biden's notoriously troubled son awaits the results of a Delaware grand jury's investigation into his personal finances.
Now why would a Hollywood lawyer pay millions to Hunter Biden to clear his record?
Could it be that this Hollywood lawyer spent so many years being paid insane sums of money for his legal expertise that he finally decided to go pro-bono and not only hand out his services for free to Hunter Biden, but in fact pay Hunter in order to work for him?
Or is it more likely that he's getting something in return? Yeah, I think I'll go with that option.
This inside source also happened to provide some other information.
Morris, whom Hunter Biden's friends call his latest "sugar brother," has also been funding the 52-year-old's lifestyle in Los Angeles — including his rent and living expenses, the source said.

The attorney has also been advising the president's son on how to structure his art sales, according to the source.
Well, isn't that convenient? Hunter Biden has someone paying his rent, his overdue taxes, his lifestyle, and getting free legal advice on how to (likely) wash millions of dollars through his crappy art hobby.
The question I keep going back to in my mind is, do they really think we are that stupid?
I mean really, does the Biden family think that America wouldn't notice or that we wouldn't care? Or have the Democrats gotten so far out of control that they simply think they are untouchable?
There is a swamp ladies and gentlemen. But it's not hidden in some deep dark corner of the world. It's out in plain view, they just don't care to hide it anymore.
The question now becomes, what are we going to do about it?
Source: NY Post