OH NO! Hillary Will Challenge Trump In 2020 If One Top Democrat DOESN'T
The Democratic Party is in serious trouble.
After two years of obstruction and hate, they have no platform. Worst still, they have no contenders to lead the party.
That's pretty bad since 2020 is just two years away.
But some have speculated that Crooked Hillary might come back to challenge Trump … despite her crushing loss in 2016.
And though Clinton herself has said in the past she wouldn't run, we're suddenly hearing that her advisers are telling her to give it another go.
Especially if one key liberal refuses to enter the ring.
From Breitbart:
"Top Democrats close to Hillary Clinton are reportedly telling her to keep her 2020 options open in case former Vice President Joe Biden passes on challenging President Donald Trump…
[A] top Democratic strategist, said that 'some people close to the Clintons and close to Hillary Clinton who look at the field and think…

…if Joe Biden doesn't run, it's an awfully weak field and someone like Hillary Clinton could get back in.'"
Biden said last week that he is not a presidential candidate 'at this point' and indicated that he would make his decision after the midterm elections."
This is just sad. The Democrats' two best candidates are nearing 80 years of age, and neither is electable.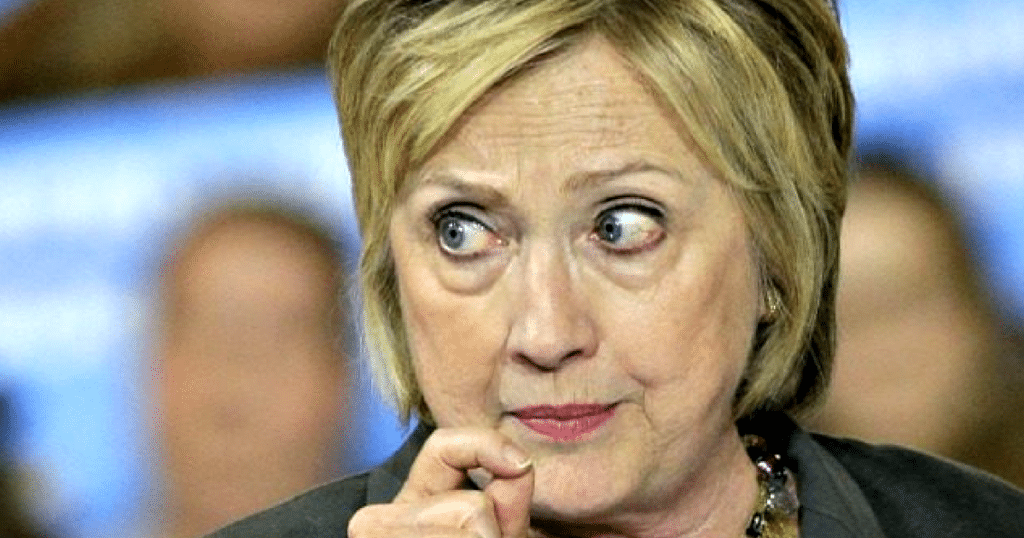 Things are looking pretty good for Republicans, don't you think?
Remember that in 2016, Trump was able to beat Hillary:
With only a fraction of the money she had
Without prior political experience, and
With the entire liberal media working against him.
Do these strategists really think she has any chance after Trump's served a full term? During which time America has just kept winning?
Unlike most presidents, he's made good on just about every campaign promise.
What can Hillary—or Biden—do to contend with that?
Answer: nothing.
Source: Breitbart