Blue State Governor Race Takes a Major Dive – For the First Time, The Democrat Incumbent Falls Behind in MN
All across the nation, we're seeing more evidence of a potential "red wave" in November.
And it might not just impact the House and Senate races, either. There are 36 gubernatorial elections on tap as well, and multiple Democrat governors might be losing their jobs in just a matter of weeks.
The switch might even happen in some deep blue states, such as Minnesota.
Up until this week, Republican challenger Dr. Scott Jensen was almost always behind Democrat incumbent Tim Walz. This wasn't a big surprise, given the fact that MN traditionally votes blue.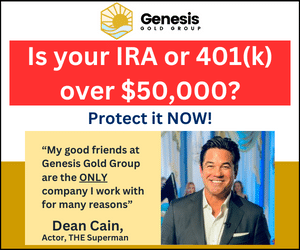 But we're seeing a sudden shift in polling, which should be worrisome for Gov. Walz.
The Alpha News/Trafalgar Group released new survey results that show a definite change in voter sentiment — now we're looking at a neck-and-neck race that actually favors the Republican candidate.
From Breitbart:
Surveying 1,091 likely general election voters between October 17-19 with a margin of error of plus or minus 2.9 percent…

Jensen narrowly leads Walz by less than one point – 46.3 percent to 45.8 percent.

Considering that Walz is the incumbent governor, the narrow lead offers a positive indication that voters still on the fence may pull the lever in Jensen's favor come election day.
In September, they ran the same poll and that showed Walz leading by nearly 3 points.
This means there has been a 3-point turnaround in just about one month's time, which is a dramatic shift. Additionally, Republican candidate Jim Schultz holds a 5-point lead in the race for Attorney General.
It's important to note just how blue Minnesota has been in recent years:
The state voted overwhelmingly for Joe Biden in 2020, and has been home to some of the most far-left proposals and laws in past years. It's considered a definite Democrat stronghold.
However, the state's disturbing rise in crime is having an impact on voters.
Dr. Scott Jensen has taken a hard-nosed stance against crime, and that appears to be paying off. Around the country, surging crime is becoming a top priority for voters this midterm season.
As Jensen says on his website:
The exact time everyone realized there was no leadership on public safety is when we saw Minneapolis burning for days with no response from state government.

It's gotten worse since then and there's no end in sight because Tim Walz and Peggy Flanagan don't have the political will to do anything about it. We have a plan to stop crime cold in Minnesota.
Running on a strong anti-crime platform is definitely helping GOP candidates right now, and the struggling economy is only further hurting Democrats.
Now we'll have to wait and see if Minnesota actually winds up with Republicans in both the Governor and Attorney General seats.
Key Takeaways:
The Minnesota race for Governor has turned around at the last minute.
Republican challenger Dr. Scott Jensen has taken a slim lead for the first time. Democrat Gov. Tim Walz is now behind.
Rising crime is a major concern for Minnesota resident, and Dr. Jensen has promised to crack down on lawlessness.
Source: Breitbart