Voter Fraud Investigation Launched In Alabama After Live TV Confession
The country was shocked when Alabama elected Doug Jones to Senate. After a long and ugly campaign, conservative Roy Moore was floored.
Many people couldn't believe a radical liberal like Jones would get elected. Even after the lengthy accusations made at Moore. Moore had a long history in Alabama. As a strong conservative, he represented the values of the state.
His shocking loss caused many to wonder. Was there something fishy going on? Did fraud play a hand in Moore's defeat?
It's becoming more possible. Alabama's secretary of state just made an announcement.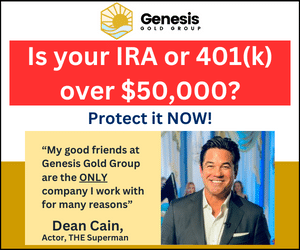 From Daily Wire:
Alabama Secretary of State John Merrill has launched an investigation into voter fraud accusations from last week's Senate special election in which Democrat Doug Jones was declared the winner over his Republican opponent, embattled Judge Roy Moore. Moore has yet to officially concede.
The investigation was triggered by a viral video of a Jones supporter telling Fox10 reporter Kati Weis that he and others had traveled "from different parts of the country" to "vote" for their candidate, Jones…
Speaking to Fox10, Merrill said the clip was "very disconcerting," adding that his team is working to identify the man in the video…
Since Alabama has a voter ID law, Merrill noted that it's unlikely there was fraud.
"Moore still has not officially conceded the election and in a fundraising email on Saturday said his campaign was investigating reports of voter fraud," reports The Huffington Post.
Alabama Senate special election results must be certified by the third of next month.
You can't prove anything from one video. But it is concerning. Democrats have a long reputation of manipulating democracy. They bribe voters. They bus in people from outside counties. And mysterious we discover that dead people vote.
What this man said could suggest just that. "Different parts of the country" could mean democrats bused in people for the election. They could have used dead people on the voter roll. A party with so much corruption in their past would likely do that.
But can it be proven? Did Democrats steal this election through fraud? What will an investigation turn up?
We'll have to wait and see.
Source: Daily Wire