Pretty In Pink – FLOTUS Shows Off Her Girly Side In Stunning New Ensemble
It might be her best outfit yet!
Melania Trump is easily the most glamorous and fashionable FLOTUS in American history.
It must be rather daunting for First Ladies from other countries to have their photos taken with Melania, considering she looks flawless in everything she wears.
Her style, grace and eye-catching fashion sense set her apart.
She's also never afraid to embrace her feminine side, despite the current leftist culture working to turn society genderless.
While posing for photos with visiting dignitaries, the First Lady didn't shy away from looking "Pretty in Pink".
From Breitbart:
"First Lady Melania Trump was girly in a bright pink coat and a fresh tan on Wednesday as she and President Donald Trump welcomed Colombia's president and first lady to the White House.

Mrs. Trump wore one of her most girlish ensembles to date, opting for a bright pink coat by Fendi that featured a plaid print and hot pink fur cuffs. The fur cuffs are a staple of Fendi's collections.

With matching pink lipstick and her signature smokey eye makeup, Mrs. Trump paired the pink coat with a pair of nude-toned Christian Louboutin stilettos that tied in the beige accents of the coat's plaid print."
Melania is the epitome of what feminists hate: beauty, grace and elegant style.
Liberal snowflakes are desperately trying to erase any sense of dressing as your gender, they love pushing other "non-genders," like amorphous, gender neutral, and non-binary hermaphrodite.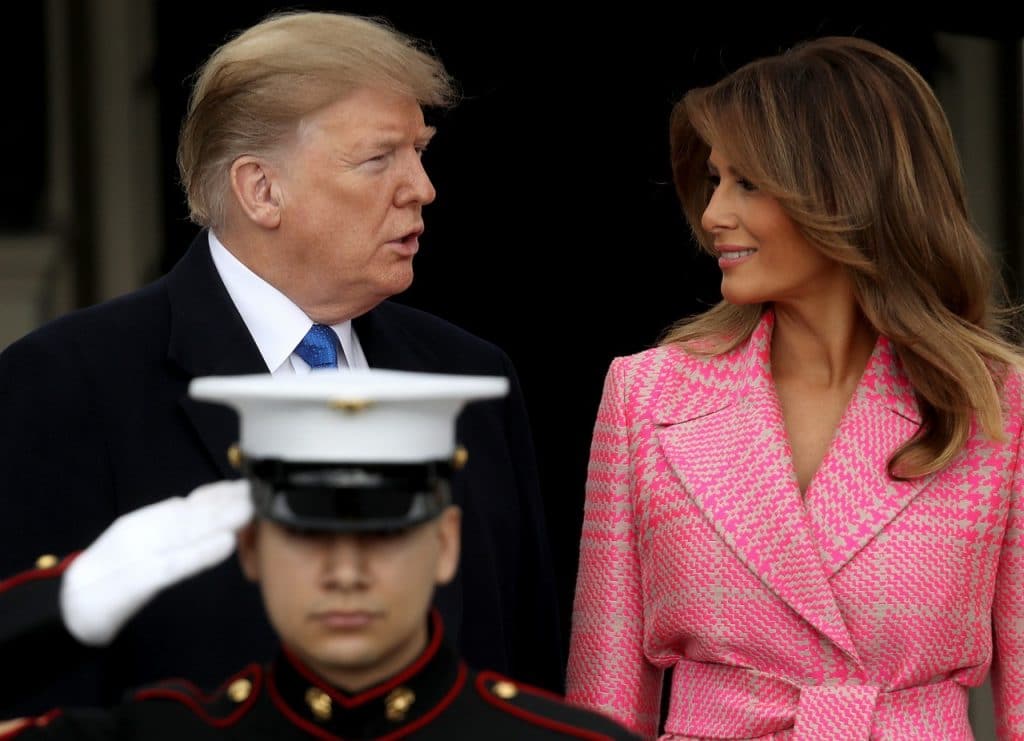 But the First Lady takes great pride in her appearance as she represents the American people on the world stage.
She could give lessons to Hillary, Warren, Pelosi, Waters, Harris, et. al. on how to dress like a lady.
Democrat women wish they were half as elegant as her!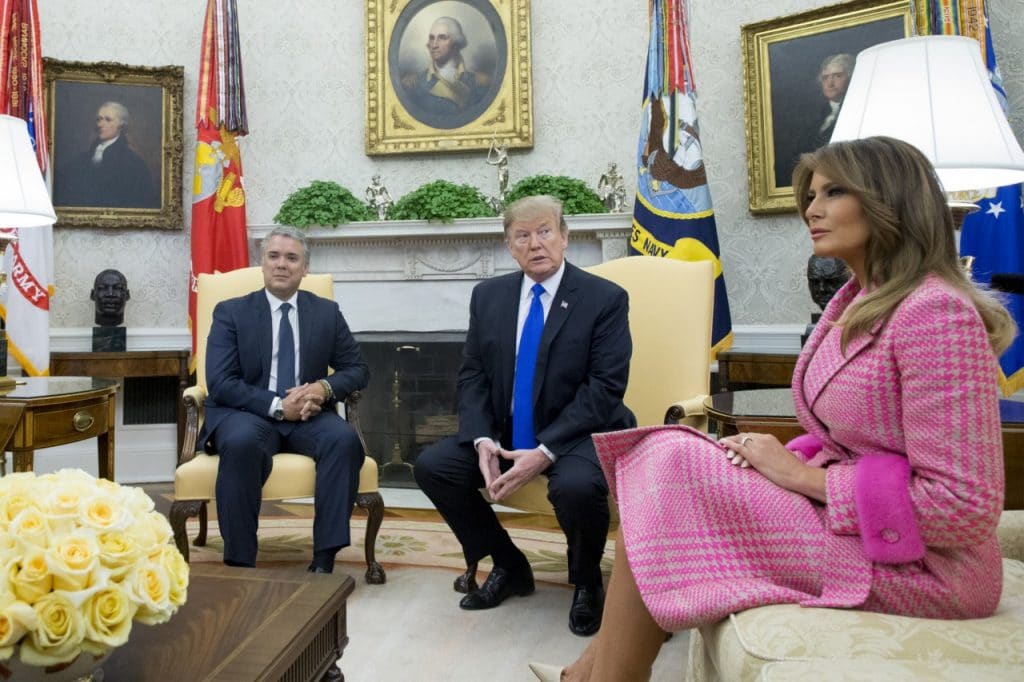 It's so sad we have a media that won't appreciate and respect her, isn't it?
Despite being exceptionally lovely, Melania has a very kind heart too.
Her work with veterans and children is almost unparalleled, so it's clear to America that she's beautiful inside as well as out.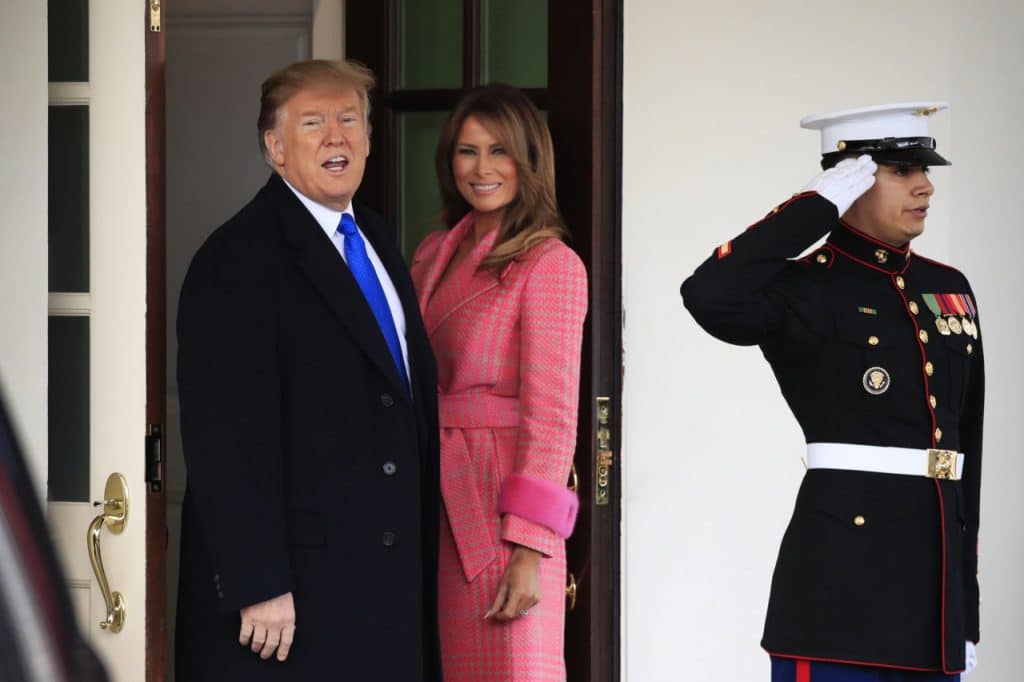 The Columbian President and First Lady looked very comfortable with her, too; Melania has a way of appealing to everyone all over the world.
Both First Ladies wore sherbet colors with a quirky detail:
FLOTUS with her cool fur cuffs; the First Lady of Columbia with those flamboyant lapels.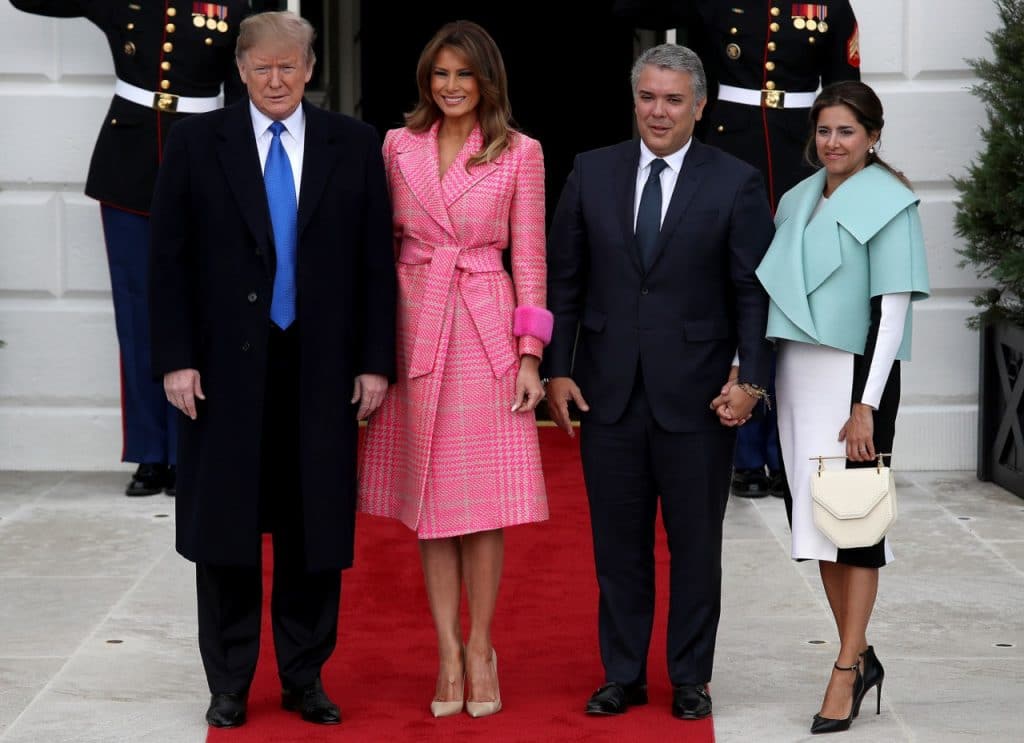 But the First Lady just can't help but stand out, and we love her for it.
SHARE if you think Melania Trump is the most gorgeous First Lady ever!
Source: Breitbart