Days Before Critical Midterm Elections – Florida Democrat Crist Suffers Loss of His Campaign Manager
What's Happening:
The 2022 Midterm Elections will decide more than just Congress. State governments, including governor seats, could be flipped from one party to another. How well Republicans and Democrats do in these races could ensure years of prosperity and growth, or a decade of socialist decline.
In Florida, Democrat Charlie Crist is fighting to take down popular Governor Ron DeSantis. The national DNC has given up on the Sunshine State because DeSantis keeps impressive residents (especially during Hurricane Ian). Crist does himself no favors when he calls his Republican rival "DeSatan."
And now, the Biden-loving Democrat got some really bad news.
From Breitbart: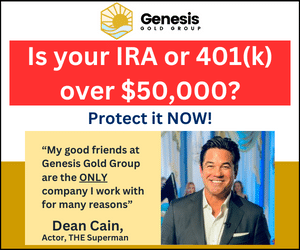 Florida Democrat gubernatorial candidate Charlie Crist's campaign manager has left the campaign trail less than three weeks away from the election.

Durrer's departure comes amid falling poll numbers for Crist. Gov. Ron DeSantis (R-FL), who has maintained a polling advantage over Crist, has extended his lead to double-digits, according to a recent Sachs Media Group poll.
Ouch. Crist's campaign manager ditched the race, just days before the election.
Inside sources claim Durrer left over a "family matter." But the writing was on the wall. Crist was trailing behind DeSantis by a large margin from the very start.
Now, he is behind the governor by ten points. DeSantis is leading 51-41. There is not much the Democrat can do to bridge that gap.
Chances are, his campaign manager dumped Crist, so he wouldn't get blamed for his massive loss in November.
How successful has DeSantis been as governor? Well, for the first time in the state's history, there are 300,000 more registered Republicans than Democrats.
Democrats had always beat Republicans in voter registration–even in years when Republicans won. So, for the GOP to be leading in voter numbers, that spells big trouble for Democrats.
There is no mystery why the once swing state is now considered solidly red. DeSantis worked overtime to make good on his campaign promises.
He never compromised his convictions, even as the liberal media went after him. He stood by his values and scored major wins for his state. The rest of the GOP needs to take notes. DeSantis is leading the conservative charge during the age of Biden.
And the best Democrats can offer to challenge him is ten points behind.
Key Takeaways:
Democrat candidate for FL governor Charlie Crist lost his campaign manager.
His campaign manager left with just days to go in the race for governor.
Crist is losing badly to DeSantis in the polls, by a double-digit margin.
Source: Breitbart