After PA Democrat's Doctor Gives the "All Clear" – It Turns Out Fetterman's Doc Is Actually a Donor
What's Happening:
Anyone that's been following the Pennsylvania Senate race knows something is wrong. Over the summer, Democrat candidate John Fetterman suffered a stroke.
His campaign claimed he was fine and he quickly reappeared on the campaign trail. But his speeches lasted only a few minutes long. Not only that, but he often trailed off, sounded confused, and looked pretty tired.
Recently, his doctor released a statement assuring everyone that he is just fine. There's just one big problem.
From Daily Wire: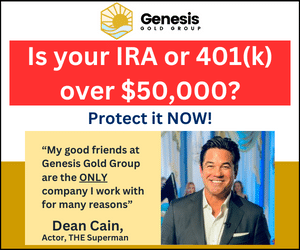 The Fetterman campaign released a report from his primary care doctor Wednesday, saying that Fetterman is in good health and will be able to fulfill his duties as a senator if he is elected. But Dr. Clifford Chen has donated more than $1,300 to Fetterman's camp, and totaled nearly $2,500 in donations to Democrats in closely contested races nationwide. The report is the latest development in Fetterman's recovery from a massive stroke, which is front-and-center in the Pennsylvania Senate contest.
Politics aside, it seems shocking that Democrats wouldn't pull this guy after having a massive stroke.
Does anyone think a person can recover so quickly from something so serious? More than that, this guy wants to be a U.S. senator.
Doesn't that require… I don't know… good health?
Yet we are supposed to just dismiss the fact that he just had a stroke. Not to mention signs that suggest he has not fully recovered (and might not fully recover).
I guess it doesn't bother Democrats, since they simply look at their members as mindless robots that just vote along party lines.
Senate Democrats are so much leaders as they are rubber stamping machines. They don't care if one of them is a vegetable, so long as he can cast his vote in favor of radical socialism and American decline.
But actually human beings, with this thing called a conscience, can't very well vote for a sick man.
And we are even more worried over the fact that his "doctor" donated $1,300 to his campaign. That poses a serious conflict of interest.
Is this doctor being honest or is he just saying this because he wants Fetterman to beat Republican Oz?
Why hasn't Fetterman's tests been handed over to a neutral third party? Why not a second opinion?
These are questions PA voters should be asking.
Key Takeaways:
The doctor who claimed Fetterman is healthy donated to his campaign.
John Fetterman suffered a massive stroke over the summer.
He is running for PA senator, despite signs of lingering health problems.
Source: Daily Wire