Federal Judge Just Sent Biden Reeling – Accuses the President of 1 Huge Constitutional Violation
What's Happening:
If you thought Joe Biden was bad because he opened the border… if you thought he was bad because he gave billions to fund a war… if you thought he was bad because he failed on Iran, triggered massive inflation, bowed to China, or imposed socialism onto this country.
Well, you haven't seen nothing yet!
Perhaps Biden's greatest sin has been largely ignored by the public. Only a few brave souls have weathered incredible headwinds to expose what Biden has been doing. And at great cost to themselves. Now, a federal court has done what few thought was possible. It has ruled against the Biden administration with a withering rebuke. And has set a new ban on it.
From Fox News: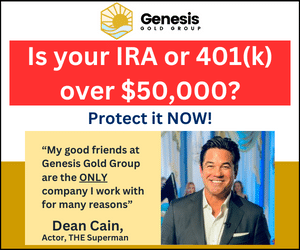 A U.S. District Court judge is temporarily preventing White House officials from meeting with tech companies about social media censorship, arguing that such actions in the past were likely First Amendment violations…

"In their attempts to suppress alleged disinformation, the Federal Government, and particularly the Defendants named here, are alleged to have blatantly ignored the First Amendment's right to free speech."
This is a very big deal. We all knew that Democrats were censoring Americans' free speech rights online. You probably were hit more than once with violations from social networks over what you posted about COVID.
We learned, from Elon Musk, that Twitter was taking directions from the Biden administration to shut down free speech. Twitter and every other major tech company was violating the First Amendment rights of Americans, at the direction of the federal government.
A federal court ruled that Biden trampled on our free speech rights, so he could push his narrative on COVID. Anyone who questioned Biden's COVID response, especially in regard to the vaccine, was censored. That included doctors, experts, and leading voices in the medical field who disagreed with Fauci and company.
Not only did the court blast Biden for what he did, but he is temporarily banning the administration from meeting with tech companies. We've never seen a federal court do this before–tell the White House who they cannot see.
But that is how bad it's gotten. Biden and Democrats decided you were not allowed to see information that contradicted their COVID agenda. That greatly prevented you from making an informed decision for yourself and your family. The White House needs to face the consequences of that vile move.
Hopefully, more consequences will hit this corrupt administration.
Key Takeaways:
A federal court ruled that Biden violated the First Amendment by censoring Americans online.
The federal government forced social networks to censor content contradicting its COVID narrative.
The court has banned the White House from meeting with tech companies to discuss "disinformation" or "misinformation."
Source: Fox News